Don't miss these upcoming events! ¦ Update on FIATA eFBL Association members
FIATA e-flash
20 January 2023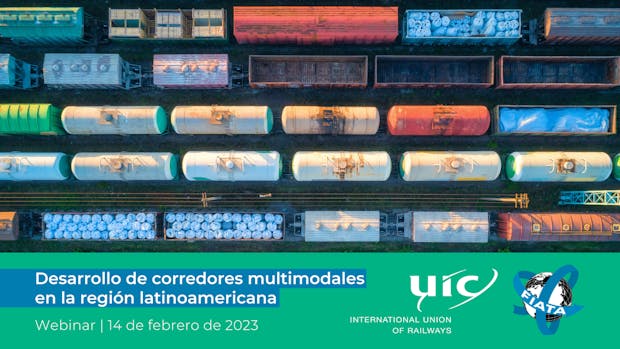 The HQ Meeting is just around the corner - secure your place now!
We are now less than two months away from the 2023 FIATA HQ Meeting in Geneva! From Friday 17 March evening until Tuesday 21 March evening, the FIATA HQ Meeting will mobilise its freight forwarding community, Association Members, and service providers to the industry alike, to address critical challenges impacting on services for international trade. More information, and a speaker-reveal will follow shortly!
For this event, dedicated to FIATA Association and Individual members, more information is available on the event's page: https://fiata.org/fiata-hq-meeting/.  
 
Registration to the FIATA HQ Meeting is open until Sunday 5 March 2023 inclusive. 
Register here to the Geneva FIATA HQ Meeting
December FIATA Review- HQ Themes revealed!
This FIATA Review looks back on a successful year 2022 for FIATA and the forwarding community, which has taken various challenges in its stride and used them as opportunities! Here you can find many important updates on upcoming ICS-2 requirements, FIATA Training Programmes, the upcoming HQ Meeting, and the FIATA Digital Secured Bill of Lading, with interviews of industry experts and Association members who testify to the importance of this much-needed electronic document!

Coverage of the latest High-Level Maritime Dialogue 'Build Back Better', as well as expert opinions from leading figures of the ICC, MSC, Arab Bank (Switzerland) Ltd., CHAMP, and UNCTAD, all feature in this final FIATA Review of 2022, with some of these interviewees featuring at the upcoming HQ Meting on discussion panels. Articles will be published individually ahead of the HQ Meeting to give members more of an idea of topics to come up. Hear from the 2022 Regional YLP Winners, FIATA Regional Chairs for updates from around the world, and catch-up on the FIATA Foundation activities and FIATA Members' news! The FIATA President and Director General take stock of 2022; not to be missed by the forwarding family!
Check out this exciting December FIATA Review!
YLP Award nominations closing soon: send your candidate info NOW!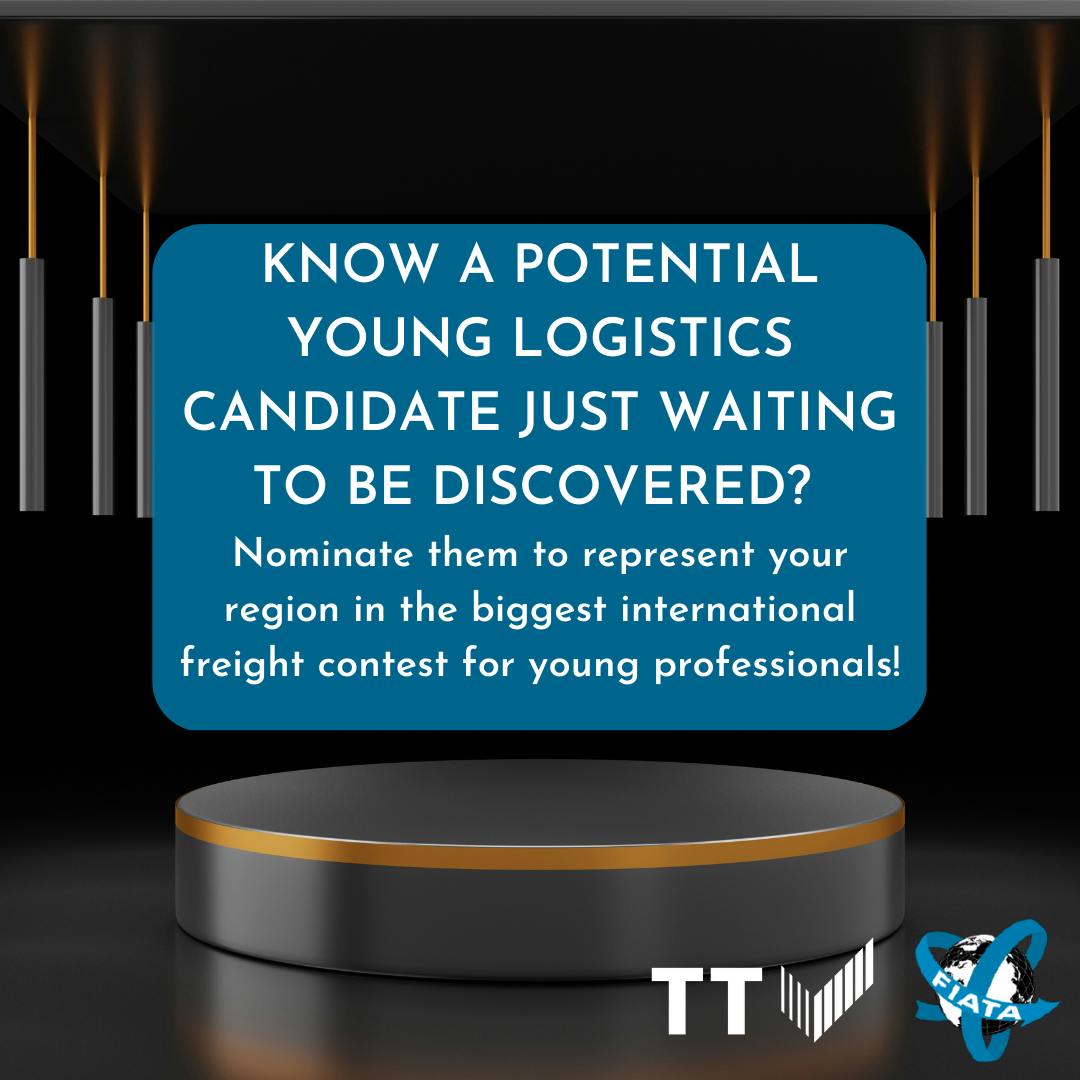 The deadline to present your national prodigy to the 2023 Young Logistics Professionals Award (YLP) is quickly approaching! Indeed, you have until 1 February to put forward a candidate for this year's competition.

This award is a unique experience for the young professionals, allowing them to gain more experience in the industry, but also networking throughout the competition, plus the prizes they could win. It also brings additional value to the accompanying FIATA Association, which will gain visibility and growth in the professional development of its peers.  
The young professionals are the future of the industry and FIATA has made it its mission to represent the industry in the most inclusive and dynamic way possible. 
For more information on the competition, requirements and award, click here! 
Para más información sobre el concurso, los requisitos y el premio, pulse aquí! 
关于比赛、要求和奖项的更多信息,请点击这里  
 
Join the competition by sending the FIATA Association Members 'Nomination of Candidate' form to [email protected] by 1 February 2023. Please note that each FIATA association member is entitled to present one candidate. 
You will find the relevant documents below: 
The Note about the Dissertation 
The FIATA Association Members Nomination of Candidate 
For additional questions or information, reach out to [email protected]
Further FIATA Association members join growing list of members implementing eFBL
As the new year begins, we are happy to share that several new association members have signed the new agreement to offer the digital FBL solution to their members! With the latest addition of the Estonian Logistics & Freight Forwarding Association – ELFA,  the total number of associations to join the FBL digital journey now reaches 16!  
Not one of them yet ? Help your members become future proofed and to stand out from their competitors by bringing them this innovative solution. 
 Contact [email protected] to know more.  
Check out the list of associations that already offer the digital FBL to their members on our website.   
First FIATA Digital Lab webinar of 2023! Sign-up now!
Keeping up with new technologies is not always easy, but even more so when your busy logistics company is trying to keep up with latest softwares and processes to ease your work. FIATA would like to make this step easier for it members. For this reasion, towards the end of last year, FIATA hosted numerous webinars with guests from IATA One Record, CargoiQ, Airblox, IATA Epic, CargoAi and Tricargo. These are all innovative logistics solutions/platforms, which have been presented through short demos followed by Q&A. This will also allow FIATA to better understand how its members perceive these new tools and wish to position themselves as an industry.

The first webinar of 2023 will take place on:
 February 2 from 10 to 11 am CET
and will feature two solutions: the Global Trade Helpdesk, a digital platform allowing users to easily identify and compare trade opportunities across markets, and focus their efforts on the most promising opportunities and the Legal Entity Identifier (LEI), a global directory, that enables clear and unique identification of legal entities participating in financial transactions.
Upcoming FIATA-UIC webinar on corridor development in the Latin-American region – registration is open! 
Logistics and transport corridors are drivers for economic and social development. The International Federation of Freight Forwarders (FIATA) and the International Union of Railways (UIC) are very active in supporting their stakeholders in developing these corridors. 
FIATA and the UIC have joined forces in exploring the state of play on the current development of transport and logistics corridors in the context of South- and Latin-America and are organising the webinar with high-level speakers from the LATAM region which will take place on 14 February 10.00-12.15 Mexico time (03.00 CET), who will share their point of view on the topic as well as opportunities and challenges. 
The webinar will be held in Spanish with the interpretation available in English and Portuguese. 
To find more details and to register to this event, please click here - Multi-modal corridor development in the Latin-American region | UIC-FIATA | UIC - International union of railways | Events!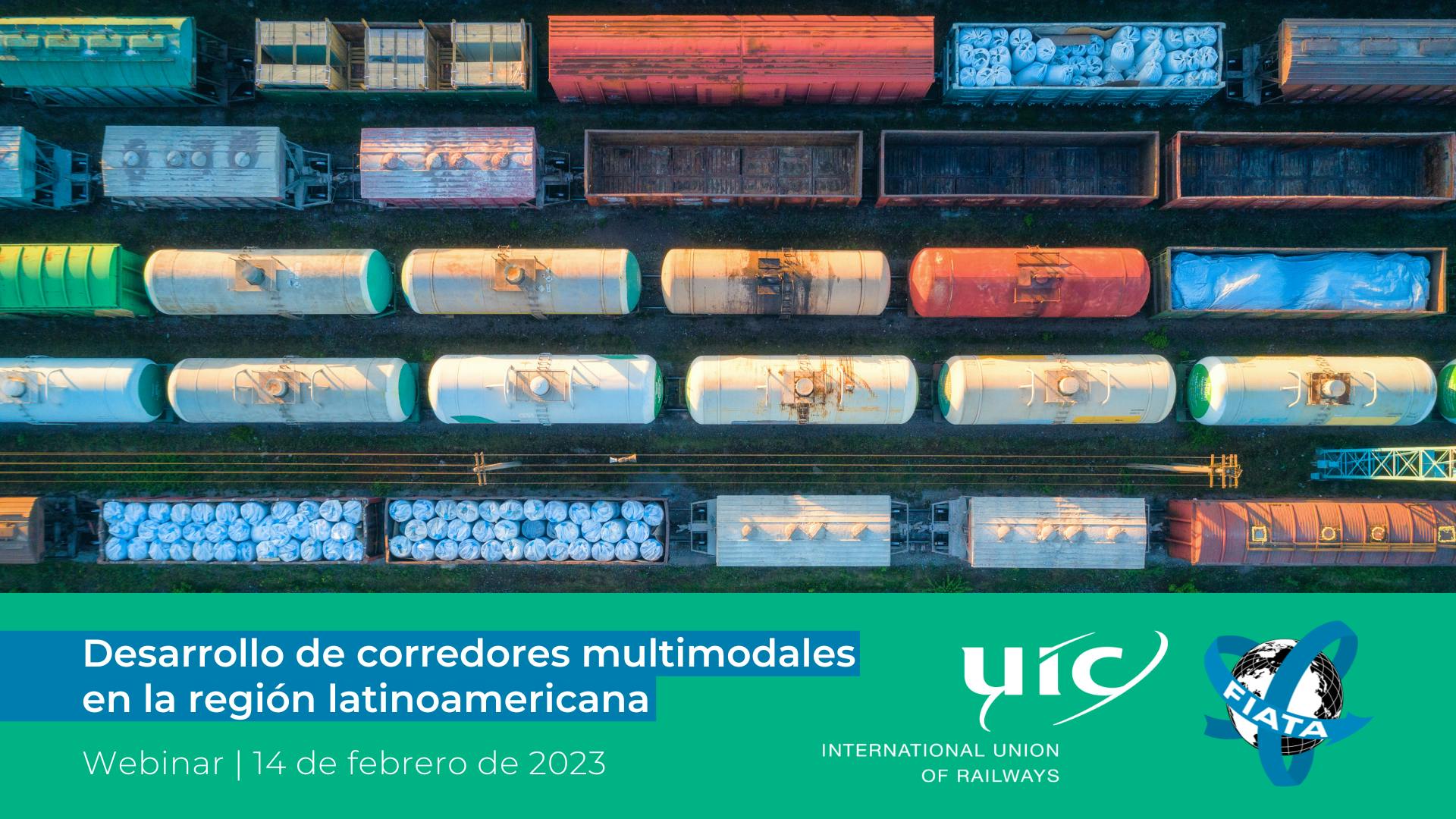 FWC Registration: Have you signed-up?
Secure your spot today for the 2023 FIATA World Congress from 3-6 October, with special sessions for FIATA members only on 1-2 October. Make sure to check out the official 2023 FIATA World Congress website to find out more about the event, the exhibition, registration details, and more! We look forward to welcoming all logistics and supply chain professionals to this exciting yearly event. Register today to benefit from the special Early Birds discount!
Register Here to the Brussels FIATA World Congress!
Want to keep receiving the FIATA Review in printed version?
Sending a magazine printed on paper to our members quarterly leaves a big ecological footprint, from the production of the printed version to the sending of each issue around the world. For this reason, in case some members would still like to receive the paper version, FIATA pledges to offset the CO2 emissions generated from posting each magazine, by planting a tree.
Agenda
Upcoming events:
29 January - 2 February | FIATA 1st Presidency Meeting 2023 in Cape Town
14 February | LATAM corridor seminar in partnership with UIC
18-21 March | FIATA HQ Meeting
22 March | 1st Extended Board Meeting 2023