FIATA calls for bids to host 2025 RAME and RAP Field Meetings
FIATA e-flash
15 November 2023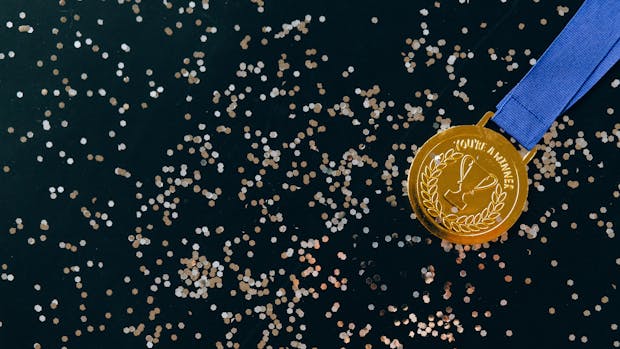 FIATA calls for bids to host 2025 FIATA RAME and RAP Field Meetings!
  
The FIATA HQ is now accepting applications from Association Members to host the following 2025 FIATA Regional Field Meetings: 
 
- FIATA RAME (Region Africa and Middle East) 
- FIATA RAP (Region Asia-Pacific) 
 
Don't miss out on the opportunity to host these highly engaging events and showcase the logistics opportunities in your region to the world! 

Association Members interested in applying to host the meetings must submit a letter of intent communicating their interest and capacity to host the field meeting to [email protected] no later than 31 December 2023.   
The selection process will consider the following indicative selection criteria, which include: 
 
Ease of access to venue, 
Visa Requirements, 
Safety and Security, 
Business Opportunities, 
Venue Incentives,  
Hosting History, and  
Participation in FIATA's activities
 
Candidates will make a detailed presentation of their applications during the 2024 FIATA RAME and RAP Regional Meetings, scheduled at the 2024 FIATA HQ Meeting held in Geneva between 22-26 April 2024 where FIATA RAME and RAP Members will then select the finalist.  
Kindly note that the selection of the short-listed candidates will be limited to those coming from the sub-regions which did not host the 2023 Field Meetings.
For other news from FIATA's Regions, click here!
FIATA participates in the 2nd ITF Regional High-Level Dialogue for Asia 
  
The 2nd Regional International Transport Forum (ITF) High-Level Dialogue for Asia, themed "Closing Connectivity Gaps in Asia with Resilient and Sustainable Solutions", co-hosted by Mongolia's Ministry of Road and Transport Development (MRTD), took place on 9 November in Ulaanbaatar, Mongolia. 

FIATA, represented by Mr Mark Bromley, Multimodal Transport Institute Chair, presented the freight forwarders' voice at the Informal Ministers' Roundtable. The roundtable was focused on Driving Sustainable and Inclusive Growth through Enhanced Regional Transport Connectivity. Notably, the ITF highlighted its 66 member countries, emphasising the need for a balance in representation, with only 8 from Asia among them. 

Key discussions encompassed a range of critical topics. The World Bank emphasised strategies for decarbonisation, resilient infrastructure, and improved connectivity. Focus areas included the development of dry ports, customs facilities, and regional corridors, with an overarching commitment to green and safer inclusive transport. 

The World Customs Organization (WCO) shared valuable insights on border management, advocating for streamlined processes to reduce paperwork and waiting times. Azerbaijan showcased its commitment to global transport policies, with significant investments in urban and regional transport across sea, road, and rail. Ambitious targets include a 35% reduction in emissions by 2030, synchronised transport operations, digitalisation, and cleaner railways. 

Azerbaijan further outlined plans to ban imports of Euro 4 and below trucks, while incentivising Euro 5 and above vehicles through the elimination of import taxes. The country is also actively working to improve battery availability and charging points. 

Key discussion outcomes of this event will be carried forward to the ITF 2024 Summit. FIATA was pleased to participate by showcasing its efforts and contributions to corridor development and regional transport connectivity in Asian regions. FIATA supports the development of resilient, sustainable and well-functioning corridors through international collaboration and emphasises the importance of streamlined customs operations at border crossings. 
🏆2024 Young Logistics Professionals Award competition officially open!
The 2024 Young Logistics Professionals Award competition is officially open! FIATA Association Members recently received a call for nominations with their best young logistics candidates. For more information, please click here.
Next FIATA Working Group Road meeting to take place in Istanbul following Market Place Seminar
The next FIATA Working Group Road meeting is taking place next week on 22 November 2023 in Istanbul, Türkiye, and FIATA's team is looking forward to seeing its delegates there.  
Some of the preliminary discussion points which will be discussed during the meeting are: 
Recent developments and progress on transport documents, including the eFTI, eCMR and eFBL. 
Regional updates and the impacts on transport corridors, including exploring and discussing possible solutions to challenges brought by recent events. 
Assessing and addressing the drivers' shortage by discussing possible answers for the issue. 
Do not miss the opportunity of joining this insightful event in Türkiye! Delegates can register using the link in the email they received with the Call of Meeting. Please note that hybrid attendance will not be permitted for this meeting. 
First in-person Working Group Sea meeting since before pandemic to take place in December

From 12-13 December, FIATA Working Group Sea delegates will gather in Sao Paulo, Brazil, for the first meeting of its kind since before the pandemic. The two-day meeting will focus on discussing Members' challenges in the maritime sector, and priorities for the community. The local FIATA Association ACTC will also share local issues and priorities. Participants can expect interactions with local authorities and local site visit.

Digitalisation will also be a discussion topic on the agenda, as well as decarbonisation in the shipping sector, detention and demurrage and US Federal Maritime Commission (FMC) measures, with input by the NCBFAA (National Customs Brokers Forwarders Association of America). Delegates will soon be able to register with the link shared in the upcoming Call of Meeting.