2023 Market Place Seminar
Join us in Istanbul from 20-21 November!
at the 
TCDD Fenerbahçe Training and Recreation Facility;
Atlihan Sokak 28-30, 34726 Kadikoy, Istanbul, Türkiye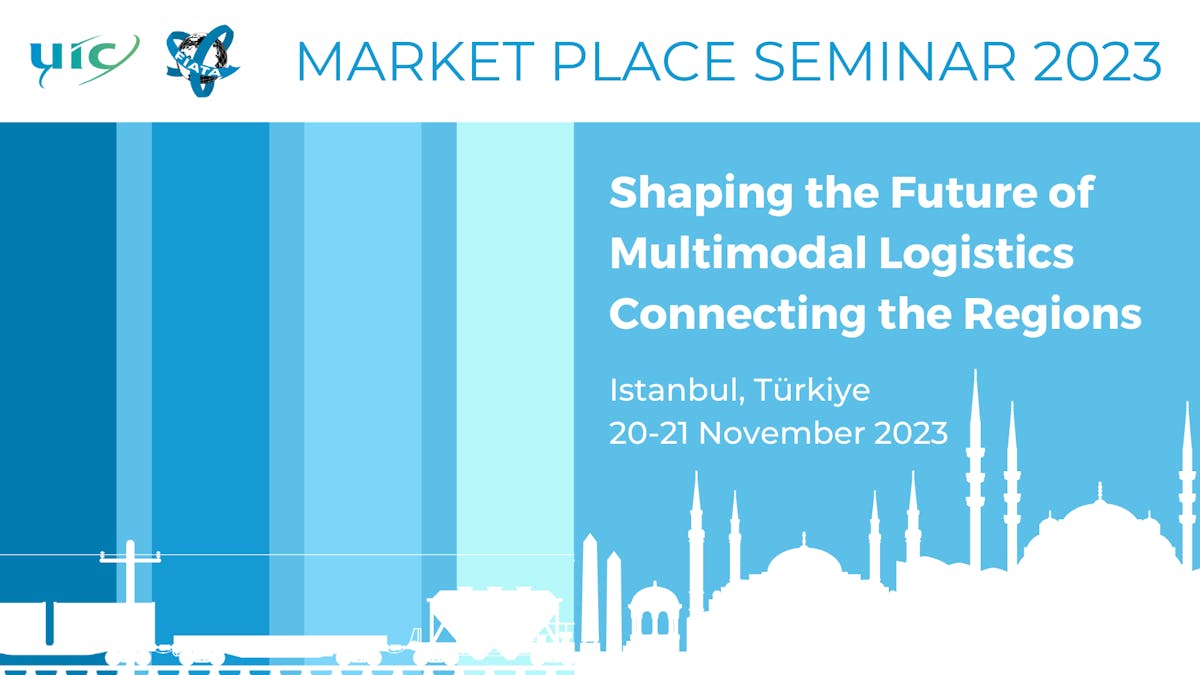 FIATA (the International Federation of Freight Forwarders Associations) and UIC (the International Union of Railways) are jointly organising the 11th edition of the Market Place Seminar, focusing on the developments of the Transport Corridors in Eurasia.  
This year's edition of the seminar takes place in Istanbul, Türkiye on 20-21 November 2023 under the theme "Shaping the Future of Multimodal Logistics - Connecting the Regions" with a specific focus on the Middle and Southern rail freight corridors, featuring international organisations and private sector representatives.
Because of its geographical location, Türkiye plays an indispensable role in the Middle Corridor, which runs from Europe to Central Asia and the Caspian Sea region and is a promising alternative to existing transport corridors.
The event features four thematic sessions:
New opportunities in Eurasian trade from policy and investment perspectives.
Business perspectives on the Middle Corridor – the agile transformation of the logistics industry.
Business perspectives on the South Corridor – exploring new multimodal logistics solutions.
How UIC's and FIATA's global network bring tangible solutions to business challenges in the region.
The UIC-FIATA Market Place Seminars provide a business-oriented platform for all stakeholders in the logistics chain and encourage interactive and lively exchanges on transport solutions and business opportunities. The seminar features speakers from renowned companies in the logistics industry, railway undertakings, and corridor development organisations to discuss how to make the best use of rail freight corridor services.

The event will be carried out in the English language, with translation to Turkish and Russian.

 
FIATA Working Group Road Meeting
FIATA is pleased to inform you that an in-person Working Group Road meeting will take place shortly after the Market Place Seminar 2023. The meeting is scheduled to take place on 22 November 2023 from 09:00 to 13:15 TRT in Istanbul, Türkiye. The exact place and more information will be communicated to the Working Group Road delegates separately.
Visit the dedicated website here
This event is organised with the support of: