FIATA and TT Club are pleased to announce 2022 YLP Award Winner!
Press Release
16 September 2022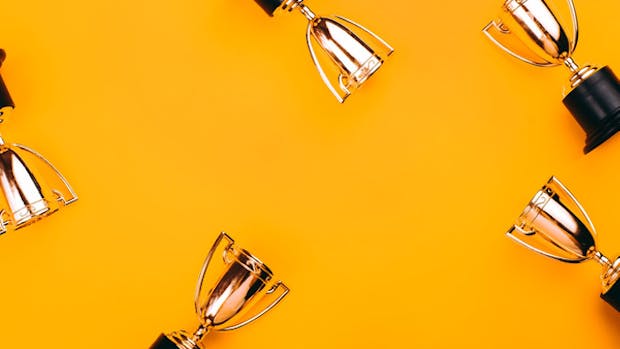 Busan/London, 16 September 2022- FIATA, the International Federation of Freight Forwarders Associations and TT Club, international freight transport insurer, are very pleased to reveal this year's global winner of the Young Logistics Professionals Award (YLP) at the 59th, and 2022 FIATA World Congress in Busan, Republic of Korea.
FIATA and TT Club are delighted to announce that Karina Perez Perez, the regional winner of Region Americas, representing the Canadian International Freight Forwarders Association, CIFFA, has been awarded the title of Young Logistics Professional of 2022. 
"TT Club is inordinately proud of sponsoring this award since it was established as the Young Freight Forwarder of the Year over twenty years ago.  Its importance as an inspiration to our budding professionals is even more relevant today as the global logistics industry faces ever growing and varied challenges.  So fitting therefore, that the winner, who I heartily congratulate, Karina Perez Perez submitted a dissertation detailing her work in assessing the tools the industry is developing to enhance operator's performance in the crucial area of sustainability. TT believes that the logistics sector's ability to attract vital new talent to its ranks is greatly improved by a stronger commitment to environmental issues that are so concerning to those younger generations around the world," said Michael Yarwood, TT Club's Managing Director, Loss Prevention. 
FIATA and TT Club extend their congratulations to the three other dedicated, ambitious and very impressive young professionals who made it to the final stage of the competition: Regional Asia Pacific Winner,  Avishkar Srivastava, Federation of Freight Forwarders' Associations in India (FFFAI), India;  Region Africa and Middle East Ruvimbo Gukwe, Shipping and Forwarders Agents Association of Zimbabwe (SFAAZ), Zimbabwe; Region Europe Winner Maximilian Drüschler, Bundesverband Spedition und Logistik (DSLV), Germany (Region Europe Winner).  All finalists showed exceptional skill and motivation during the competition, which all resulted in high quality work. These young professionals stand as an example, and are a true source of inspiration for the industry.  
FIATA President, Ivan Petrov shared "This competition is extremely valuable to our field because young people are the future of the industry. They will be the ones to shape the image of the logistics industry, its importance, its worth, its power and the opportunities that come with it. Attracting and promoting young people in the freight forwarding industry is one of the top priorities on FIATA's agenda, and we are honoured to meet young logistics professionals, who we can also learn from, while likewise providing them with important tools and guidance for their careers. FIATA acts as the bridge between successful and recognised freight forwarders and young promising talents."
The industry faces increasing difficulty to find talented, and motivated candidates, with workforce issues being amongst the top obstacles for logistics companies. The goal of this Award competition is to motivate, inspire and search for high calibre, quality young professionals to be a leading light for others to be inspired by, and to show that excellence brings the career potential of these young people to another level. Candidates can grow their network, develop new skills, learn more about the sector and what it entails, and gain exposure within the global freight forwarding community. FIATA and TT Club strongly encourage young logistics professionals, with the essential support of their FIATA Association, to join this exciting venture.
Additionally, the Congress this year saw the first ever full-day programme for young logisticians, with a dedicated programme allowing young professionals to hear from experts, educators and mentors in the logistics sector. This was an important endeavour for FIATA, who continually strives to shine a light on the next generation and attract a young audience to the freight forwarding community.
Media Contact
Amanda Stock
Communications Officer
+41 22 715 45 45
[email protected]
Media Contact 
Maria Udy
Portcare International
+44 7979 868539
[email protected]
About FIATA
FIATA International Federation of Freight Forwarders Associations is a non-governmental, membership-based organisation representing freight forwarders in some 150 countries. FIATA's membership is composed of 109 Associations Members and more than 5,500 Individual Members, overall representing an industry of 40,000 freight forwarding and logistics firms worldwide. Based in Geneva, FIATA is 'the global voice of freight logistics'. 
About TT Club
TT Club is the established market-leading independent provider of mutual insurance and related risk management services to the international transport and logistics industry. TT Club's primary objective is to help make the industry safer and more secure. Founded in 1968, the Club has more than 1,100 Members, spanning container owners and operators, ports and terminals, and logistics companies, working across maritime, road, rail, and air. TT Club is renowned for its high-quality service, in-depth industry knowledge and enduring Member loyalty. It retains more than 93% of its Members with a third of its entire membership having chosen to insure with the Club for 20 years or more. www.ttclub.com