CBER results come through, and FIATA takes part in WCO PSCG Meeting
FIATA e-flash
7 October 2022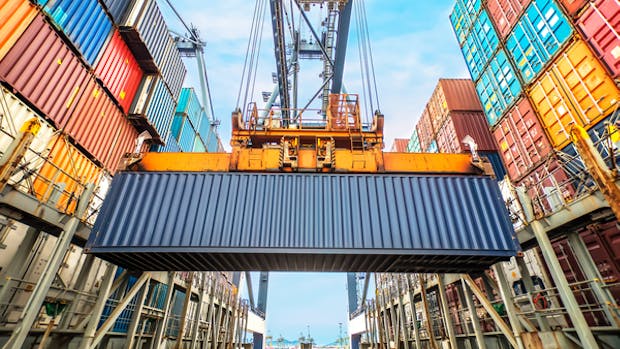 Big thank you to 2600 involved in the 2022 FIATA World Congress! 
2600 people including Opening Ceremony visitors, exhibition visitors, and registered participants were involved in the 2022 FIATA World Congress (FWC) event from 11 to 16 September in Busan, Republic of  Korea. For the Official FWC final newsletter from the FWC Local Organising Committee, please click here. Summaries of the Congress will be available in the next edition of the FIATA Review to be published around mid-October, and a full gallery of photos is to be published with the upcoming FWC Survey.

FIATA thanks all who were involved in this very special Congress for their participation!
Stakeholders are united in their response not to extend the EU-CBER
The European Union (EU) Consortia Block Exemption Regulation call for evidence closed on 3 October 2022. FIATA is pleased to have submitted a response as the global voice of the forwarding and logistics industry to the targeted questionnaire shared by the Commission. Its position, against the extension is reflected in a joint letter to Commissioner Vestager, signed with other supply chain stakeholders. 

Public submissions are available here. FIATA surveyed the 51 responses published by the commission, 39 of them, representing forwarders, shippers, port workers, barge unions, consumers, the national competition authority of Germany have all called for not extending the CBER, a favourable regime for shipping lines exempting them from competition regulations.
Only 5 appeals were made to retain the regulation in its current form by 4 shipowners associations and the competition authority of Bulgaria.
Of the 7 more neutral responses, 2 were from port associations calling for sector-specific regulations. Similarly, 2 more responses, from an individual and the Federal Association of German Industry, sought for the CBER to be extended, only subject to certain conditions and its performance. These 4 positions are not far from many of the stakeholders calling for the end of the CBER, because they seek reform, which is not an option the EU, in its take-it or leave-it approach, provides. 

In the remaining 3 neutral responses, an academic called for the EU to legally limit ever-increasing ship sizes, given their detrimental effects on both the environment and costs to the public to upgrade landside infrastructure. The German Bar Association, in its response, sought some legal clarifications on 
capacity sharing. Finally, no position was ascertainable from one response by an anonymous individual.
FIATA notes with interest firstly, the broad range of stakeholders opposing the extension of the regulation against shipowners, the sole beneficiaries, seeking status quo. Findings highlight that a significant number of the shippers who responded worked in essential goods such as food, home appliances, agricultural products and chemicals. An association noted the tangible impacts in its response that 'costs of maritime transport can lead to an increase of up to 10% in the price of products such as imported fruits and vegetables, and on average, such transport costs represent approximately 4% of the price of products sold to the consumer.'
A 5th generation forwarder noted in his response that such variations in market conditions were rarely seen before and there was limited time to respond properly to the survey as SME businesses are busy processing the delivery delays and finding capacity. Port workers also highlighted their worsening situation with the Ports of Taranto and Caliari in Italy experiencing ''social emergencies'' as a consequence of distorted competition.
Ocean carriers reiterated the benefits the arrangement is supposed to bring to consumers and supply chain stakeholders, and noted that the exemption may benefit the European Union's emission reduction goals. Larger ships were touted to lower emissions. This information needs to be considered more carefully, with emissions considered from a door-to-door standpoint. One would also need to note that such large vessels require significant public funding to upgrade landside infrastructure to match, which also creates significant emissions.
FIATA awaits the Staff Working Document from the European Commission that will present their analysis of the responses at the end of 2022.
FIATA joins WCO-PSCG Meeting in Brussels to discuss SAFE FoS, TFAs and AEO
This week, from 3-4 October, FIATA took part in the World Customs Organization (WCO) Private Sector Consultative Group (PSCG) meeting in Brussels at the WCO Headquarters. The WCO Deputy Secretary General, the Deputy Director of Capacity Building, and the Director of Tariff and Trade Affairs took part in this constructive meeting, providing opportunity for valuable exchange with the private sector on the WCO strategy and activities in their respective areas.

Discussions took place on the current SAFE Framework of Standards (SAFE FoS) review in preparation for the SAFE Working Group meetings that took place later in the week. This includes ongoing work to assess the effectiveness of the implementation of the SAFE FoS, in line with the PSCG's position put to the SAFE Working Group. As part of these discussions, considerable thought was given to Authorised Economic Operator (AEO) programmes and how to ensure AEO programmes bring tangible benefits proportionate to the investment involved in attaining AEO certification.

Other focus topics included defining and clarifying trade facilitation from a private sector perspective. It was agreed that FIATA would lead a PSCG sub-group on trade facilitation to facilitate further discussions on this. Please stay tuned for more information on this development.
Cybersecurity becomes ever important, as freight forwarders become increasingly nervous of cyber attacks
The Deutsche Verkehrs Zeitung has shared a warning to logistics supply chain stakeholders, sharing statistics gathered over the past three years. The most highly valued data type stolen by hackers in 2022 was communications information (e.g. emails). There has been a year-on-year increase in the stealing of data of the following nature: communications, customer, access details for cloud services and critical business information (market analysis, pricing). Financial data and  uncritical business information stealing cases has decreased since the year before. Employee data and intellectual data stealing remains level to the previous, or 2 years prior. Customer data has seen the biggest hacking rate increase.

In a question about the increase in number of attacks on the company, 45% of 1,066 German companies surveyed responded that they had increased, with 39% saying that attacks had strongly increased in number. This is significant, particularly considering that the average time taken for  a company's IT to come back into order is 13 days.

The type of attacks are also interesting to note. From those questioned, the most likely method of attack in the last two years which caused damage are reported to be: infection with malware (31% of 2021 attacks, 25% in 2022), Distributed Denial of Service (DDoS) (27% in 2021), attacks on passwords (25% in 2022), and phishing (25% in 2022).

FIATA advises its members to be very cautious, and pay particular attention to the IT services they provide and must protect. Only 7% of the 1,066 surveyed German companies invest 20% or more of their IT budget in security, despite 45% admitting that in 2022, they are worried about their companies being attacked through cyber attacks. This is something which will need to rapidly change in order to protect company data.

FIATA's Advisory Body Safety and Security (ABSS) is working in collaboration with the FIATA Advisory Bodies on Information Technology (ABIT) and Legal Matters (ABLM) on reviewing the 'Best Practices on Prevention of Cybercrime', and for the time-being gathering information from bodies. Cybersecurity remains a high priority of FIATA's, as the safety and security of its members is of great importance- Stay tuned for more!
World Bank calls for FIATA members to join LPI Survey 2022
The next edition of the World Bank's Logistics Performance Index (LPI) benchmarks logistics performance in around 160 countries. The document is to be published later in 2022. FIATA is the World Bank's most important partner in the LPI survey, and it is thanks to the participation of FIATA's members that the LPI can be published.
 
The World Bank invites you to take the survey now! The LPI provides the voice of logistics professionals: It is partly based on a survey among international freight forwarders who share their experience in moving goods and organizing international supply chains for their customers. This is a unique opportunity to "vote" and ultimately influence the environment that you, as professionals, operate in.
 
Please participate. It is very important to us to have your views! All responses are kept confidential and anonymous.
 
Completing the survey should only take 10 minutes. Find more information at lpi.worldbank.org. Questions? Email us at [email protected]
Quick click links!
Digitalisation and the 'multi-billion-dollar paper jam'
Review of Notorious Markets for Counterfeiting and Piracy
IATA CASSLink deployed
New Californian Law to rein in D& D charges
Agenda
Upcoming events FIATA is taking part in:
9 - 12 October ¦ ALACAT Congress, Mexico
Mid October ¦ FIATA Review 142 - FWC Special!