Celebrating Young Talents in Logistics - FIATA and TT Club announce Winners of the Young Logistics Professionals (YLP) Award 2023 
Press Release
27 July 2023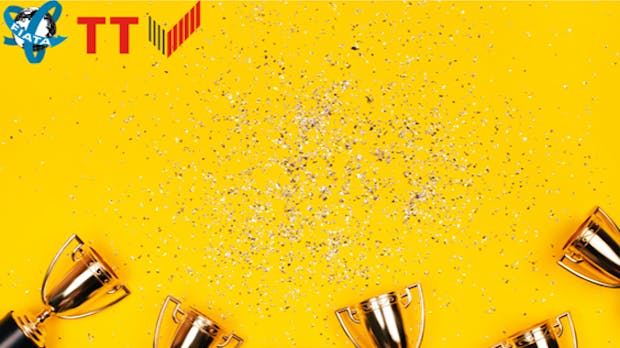 Geneva, 27 July - FIATA International Federation of Freight Forwarders Associations and TT Club, the leading international freight transport insurer, are excited to unveil this year's outstanding regional achievers of the Young Logistics Professionals (YLP) Award 2023.

The 2023 regional winners are:
Region Africa and Middle East: Andre Hein Gerber, SAAFF, South Africa
Region Americas: Viktoriia Rudyk, CIFFA, Canada
Region Asia-Pacific: Hasbi Bin Yaakob, SLA, Singapore
Region Europe: Nils von Salzen, DSLV, Germany
FIATA and TT Club express their heartfelt congratulations to the four regional winners and acknowledge the paramount importance of such competitions that encourage young people to showcase their talents and dedication in the logistics industry. By participating in the YLP Award, these young professionals have not only demonstrated their profound knowledge but also honed their skills.
The YLP Award is significant in inspiring and nurturing the next generation of logistics professionals. This year again, exceptional dissertations were submitted by the winners, which not only capture the intricacies of the global supply chain but also consider diverse parameters, displaying their ingenuity and commitment.
FIATA and TT Club are delighted to continue encouraging and celebrating the brilliance and dynamism of YLP and recognise the invaluable experience and exposure gained through such competitions, paving the way for these young professionals to make a positive impact on the industry's future. Both organisations eagerly look forward to resuming the physical competition format, this year again, providing an enriching experience for the regional winners at the FIATA World Congress in Brussels, Belgium. The event offers a unique opportunity for them to immerse themselves fully in the freight forwarding community, fostering valuable connections and furthering their careers.
Belgium, known for its strategic location at the heart of Europe, plays a crucial role in the logistics landscape, serving as a major gateway for trade and commerce. By participating in this prestigious event in Brussels, the regional winners will gain valuable insights into the intricacies of the Belgian logistics industry, further enhancing their understanding of global supply chains and exploring new avenues for collaboration and growth.
About FIATA
FIATA International Federation of Freight Forwarders Associations is a non-governmental, membership-based organisation representing freight forwarders in some 150 countries. FIATA's membership is composed of 109 Association Members and more than 6,000 Individual Members, overall representing an industry of 40,000 freight forwarding and logistics firms worldwide. Based in Geneva, FIATA is 'the global voice of freight logistics', with a vision to create 'Logistics without borders for a digital and sustainable world'.
For more about FIATA, please visit www.fiata.org.
FIATA Media Contact
Amanda Stock
Communications Officer
[email protected]
About TT Club
TT Club is the established market-leading independent provider of mutual insurance and related risk management services to the international transport and logistics industry. TT Club's primary objective is to help make the industry safer and more secure. Founded in 1968, the Club has more than 1,100 Members, spanning container owners and operators, ports and terminals, and logistics companies, working across maritime, road, rail, and air. TT Club is renowned for its high-quality service, in-depth industry knowledge and enduring Member loyalty. It retains more than 93% of its Members with a third of its entire membership having chosen to insure with the Club for 20 years or more. www.ttclub.com
TT Club Media Contact
Maria Udy
Portcare International
[email protected] | +44 7979 868539