FIATA brings together members from around 70 countries for digital General Meeting
Press Release
1 July 2022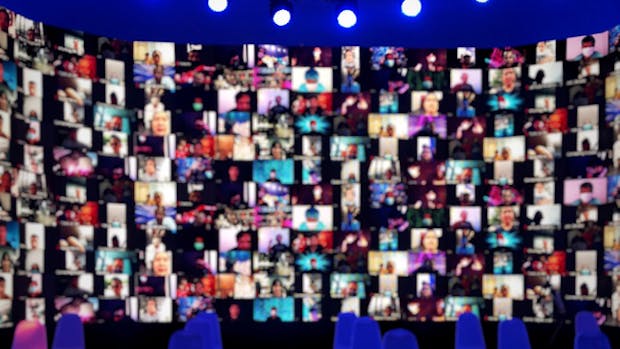 Geneva, 1 July - FIATA, the International Federation of Freight Forwarders Associations, brought together its Association and Individual Members for its annual FIATA General Meeting held virtually on 30 June 2022.
More than 100 online participants, not counting those behind screens with a numerous audience, attended the annual FIATA General Meeting (GM) yesterday, where reports from the Presidency on 2021 activities and financial matters were approved, including the adoption of the budget for 2023.
Two new Association members were welcomed by the GM: the Freight Forwarding Association of Azerbaijan (FFAA), a country which has become a very strategic eastern logistics corridor actor, celebrating one year of existence, and the Mongolian National Chamber of Commerce and Industry, representing 55 freight forwarders – bringing the total number of Association members to 109. These additions reinforce FIATA's membership value even in these unprecedented times.
The General Meeting confirmed the appointment of Tej Contractor as Advisory Body for Information and Technology (ABIT) Chair, and Nil Tunasar as ABIT Deputy Chair. Both bring recognised expertise in the field of digitalisation and will further leverage the digitalisation of trade documents at FIATA.
Tej Contractor is a Customs Broker, Freight Forwarder and Logistician representing his company, Mayur C. Contractor Logistics Pvt Ltd, the Local Mumbai Association and National Association (FFFAI). Nil Tunasar is part of UTIKAD and personally administrated all the digitalisation processes in her company Transorient Inc. The passion of these two professionals will no doubt be felt in the coming months as FIATA works to help Associations implement the paperless FIATA Bill of Lading.
President Dr Ivan Petrov shared on the focus of the future of FIATA, with digitalisation, the maritime taskforce and new challenges with their associated opportunities being key points. The President commented: "We had a very positive digital General Meeting, as many of our member associations from all over the world (approximately 70 countries) were able to attend and vote on the presidency's proposals, confirming the excellent work done in 2021."
Director General Dr Stéphane Graber "The last year was a challenging year for freight forwarding, but we achieved a lot for FIATA members to facilitate trade, especially on the maritime crisis front. The concrete results can be seen in the position paper published yesterday on this issue, as well as in the launch of the FIATA electronic Bill of Lading earlier this year." 
About FIATA
FIATA International Federation of Freight Forwarders Associations is a non-governmental, membership-based organisation representing freight forwarders in some 150 countries. FIATA's membership is composed of 109 Association Members and more than 5,500 Individual Members, overall representing an industry of 40,000 freight forwarding and logistics firms worldwide. Based in Geneva, FIATA is 'the global voice of freight logistics'. www.fiata.org
Media Contact
Communications Officer
Tel: +41 22 715 45 45
[email protected]