First six National Associations show the way by implementing eFBL with Distribution Agreement
FIATA e-flash
18 August 2022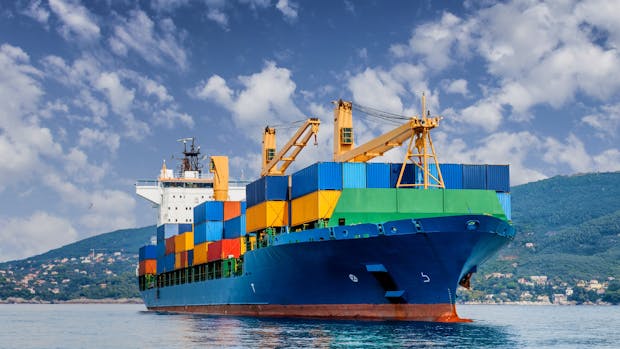 FIATA would like to congratulate the first six National Associations who have now started their journey in the distribution of paperless FIATA Bills of Lading!

ACTC – Brazil,
ALOG – Chile,
BIFA – UK,
FFFAI – India,
TLF – France, and
UTIKAD – Turkey

have led the way, by being the leading pioneers on this digital journey. FIATA will update these records when the second group of Associations has successfully signed the Distribution Agreement. By joining these pioneers, Association members can:
 
Save time and money - Sending electronic documents within seconds and paying up to 3 times* less than with paper processing.
Optimise processes - Issue paperless FBLs directly from TMS and avoid double data entry.
Bring trust and security - Give the possibility to stakeholders to verify at any time: the validity of the eFBL, identity as well as the document content integrity.
Achieve sustainability goals - Embrace a green solution, help saving paper and unnecessary courier services.

For more information, members are asked to head to this specially designated website: FIATA eFBL

*According to DCSA study https://dcsa.org/wp-content/uploads/2020/05/20200519-DCSA-taking-on-eBL.pdf
U.S. Customs meet with Korean Customs Service in 17th leadership meeting in Washington D.C.
Earlier this month, a meeting was held in commemoration of the 10th anniversary of the U.S. Customs Border Protection's (CBP) U.S.- Korea Free Trade Agreement.

A month ahead of the FIATA World Congress in Busan, Republic of Korea, the two customs authorities discussed 'cooperation to expand trade between the two countries, ensure joint trade facilitation and supply chain security, and block dangerous goods at the border.', said the CBP report. Performance enhancement, ways to improve the implementation of the Free Trade Agreement, cooperation in risk management such as the exchange of marine cargo information, and cooperation in the Container Security Initiative (CSI) were also discussed. The CSI is run by the CBP in cooperation with various other customs authorities spread worldwide to inspect container cargo arriving in the U.S. CSI Busan launched in 2003, and the two customs authorities will work together on the expansion of the operating framework of CSI Busan. 

Trade volumes have grown considerably between the two countries over the past decade due to the Agreement, in which both parties pledge to pursue a 'data-sharing arrangement for risk management of cargo across their borders, and agree to establish a communication channel between CBP and KSC to quickly share and resolve difficulties related to import and export issues and concerns raised by private companies in both countries.'

The FIATA World Congress will be an opportunity to address such customs matters, trade agreements and more, and hear from Korean authorities as they push forward to expand trade in the region. See this compiled information package to help you make your decision to visit the autumn logistics highlight you can't miss here.

If you have not yet registered to the event, we invite you to do so through the official website of the Congress on the dedicated registration page!

Travel to the 2022 FIATA World Congress (FWC) with Korean Air, the official carrier for the Congress! To benefit from 10% off on Economy tickets or 5% off on Business tickets, contact your Korean Air Regional Services Centre via phone. Check out the following webpage to find out which agency to contact in your region: https://www.koreanair.com/kr/en/footer/customer-support/service-center
If you experience any issues with registration or your accommodation selection, please contact the 2022 FWC host team at: [email protected]
Update your contact details!
FIATA HQ would like to remind members one last time to check their contact details and address on the FIATA website. Please email [email protected] if there are any updates or changes required. This information will be used in forthcoming FIATA resources and materials which may be paper-based and cannot be changed until future editions are published. 
FIATA brings Working Groups Rail and Road together: See you in Sofia! 
This year, the Congress of the Coordination Committee of South-East European Associations of Freight Forwarders (SEEFF) conference, dedicated to the 30th anniversary of the Bulgarian Association for Freight Forwarding, Transport and Logistics (NSBS), will take place on 29 September 2022 in Sofia, Bulgaria.

The conference will be focused on "Digitalisation, Multimodality, Sustainability" to discuss the current and crucial issues and trends in the field of transport, forwarding and logistics in the region, through dedicated panels on 29 September with the participation of FIATA.

On the morning of 30 September, FIATA Working Group Rail and Working Group Road will meet and engage with other participants from the region, focusing on the Paperless Tracked FIATA Bill of Lading, its use in the new corridors in rail and road, and the opportunities it presents to strengthen multimodal and intermodal supply chains in light of current and future crises. It will also be the occasion to find out more on how the Paperless Tracked FIATA Bills of Lading can be issued with practical demonstrations and information.

FIATA looks forward to your participation in this joint event that will allow cooperation and partnerships between FIATA members and key stakeholders in Eastern and Southern Europe. More details coming soon!
Agile forwarding: adapting to changing times
Change is a constant for the forwarding community and we have demonstrated resilience over the years. FIATA picks up on some of the changes we will have to be prepared for in the coming months and years. 

In the short term, Aircargo News highlights that there will be a shift back to ocean freight from air as rates lower and port problems ease. Drewry Sea & Air Freight Shipper Insights as per the article, note that in 2020 a 40ft equivalent unit (FEU) cost  $7,379, which rose to $9000 in early 2022 and have now plateaued at $6,430 per FEU.

The ocean carriers have also improved their schedule reliability, but container availability issues persist as noted by market observers. This is an opportune time for forwarders returning back to ocean freight to negotiate mutually enforceable terms as recommended by the US-FMC. 

In the long term, forwarders must not overlook the tangible threat posed by climate change. This exposes the world to more drought in some places but increased rainfall in others. This year, water levels in the Rhine have dropped so low that the transport of coal, gasoline and cars by barge have all been affected. Freightwaves noted that intermodal trucking was an untenable alternative as it increases the costs by 30-40% and there is a current shortage of truckers in Europe. In the interim, Moneyweb notes that the 95.5 billion-euro Horizon Europe fund is supporting investment in shallow-water boats and engineering work to make shipping lanes more reliable. 

FIATA looks forward to publishing on the innovative solutions found to tackle such issues in the near future!
Agenda
Upcoming events: