First Paperless Tracked FIATA BL issued, getting ready for ICS-2 requirements
FIATA e-flash
8 July 2022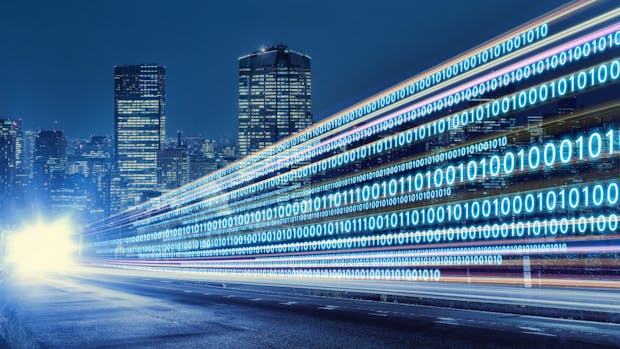 First user of the Paperless FIATA Bill of Lading from Chile 
The first official user of the Paperless FIATA BL is from Chile! The company, a member of ALOG, was very eager to start issuing Paperless FIATA BLs and was happy to learn that it could now easily issue a secured digital FBL directly from a dedicated software. 

If you are interested to start issuing secured Paperless FIATA BLs from your everyday tools, fill in the paperless FBL onboarding form or contact us at [email protected] More information can be found on the FIATA website. 
Share your opinion on electronic Bills of Lading now!
As part of its collaboration with the Future International Trade (FIT) Alliance, together with BIMCO, DCSA, ICC and SWIFT, FIATA is interested in understanding the current usage of electronic Bills of Lading better. 
 
FIATA invites you to share your views about electronic Bills of Lading in this short survey (10 mins). 

This research is being conducted on behalf of the FIT Alliance by the BRC, an independent, international consulting firm. The BRC will ensure your comments and answers are confidential and anonymous. They won't link your responses to you as an individual or to your organisation, and you won't be asked to share any confidential company information. The BRC will blend all responses into a final, comprehensive report. Your participation is very important for the success of our future initiatives.
Where do you stand on WTO-TFA implementation?
Missed the first round of the survey on the implementation of World Trade Organization (WTO) - Trade Facilitation Agreement (TFA)? Here's your chance to catch up!
Following guidance from the FIATA Presidency, the Advisory Body on International Affairs (ABIA) is looking into implementation of the WTO-TFA amongst the FIATA membership. To support Association Members in the agreement's implementation within their national context, a survey has been shared with them to collect information on where they stand on this matter. The results of the survey will allow ABIA to have a better overview of the Association Members' needs and how to address them.
If your association has not yet filled the survey, then please share your experiences on the topic by taking the online survey until 25 July 2022!
*If your association has already filled the survey, please do not fill it again as we do not want to duplicate the results.
Register now to reunite with the freight forwarding community!
FIATA members and logistics professionals are invited  to register for the 2022 FIATA World Congress!

The FIATA World Congress will take place from Wednesday 14 September to Friday 16 September, with FIATA Body meetings, exclusively for FIATA members, from Monday 12 September to Tuesday 13 September. Members can also take a look at the preliminary programme to get a feel for what is to come.

The 2022 LOC Team will be happy to help with your sponsoring request! Reach out to their marketing teams at [email protected]. If you are looking for a more global long-term approach with FIATA, and want your firm or entity to provide active support to the global forwarding community in a two-way, long-term, joint development approach, then reach out to the FIATA Events Team at [email protected] to discuss opportunities! 
FIATA contributes to the UNECE Group of Experts on e-CMR
FIATA was invited to the newly established United Nations Economic Commission for Europe (UNECE) Group of Experts on the operationalization of e-CMR (Additional Protocol to the CMR concerning the Electronic Consignment Note). The group had its first session in Geneva, Switzerland, between 4-5 July 2022.

The CMR transport document is a consignment note adhering to the specificities of the CMR Convention, which is used by drivers, operators and forwarders alike. It governs the responsibilities and liabilities of the parties to a contract for the carriage of goods by road internationally. The Additional Protocol regarding e-CMR is the legal instrument which seeks to "modernize" the current system of paper consignment notes into electronic format. It is a valuable opportunity for FIATA members to actively shape and facilitate the future of digitalisation of international transport documents, drawing on FIATA's digital and technical expertise.

Expert working group meetings will take place through the course of 2022 and 2023, mainly focusing on the requirements of Article 5 of the e-CMR Additional Protocol including the objective/scope, the high-level architecture, and conceptual specifications for the future. FIATA is represented at this Group of Experts by Mr. Mark Bromley, the Multimodal Transport Institute (MTI) Chair, and Mr. Tej Contractor, the newly elected Advisory Body on Information and Technology (ABIT) Chair.

FIATA supports this initiative, noting the importance of representing the voice of freight forwarders and other industry stakeholders within these discussions to ensure a practical approach. FIATA is pleased that participation by International Road Transport Union (IRU) will complement this industry oriented approach. FIATA continues to pursue the shared objective of digitalisation of transport documents and cross-border paperless trade facilitation, to ensure ease of doing business for the benefit of its members and all parties involved in international road transport.
ICS 2 Conformance testing begins: Highlights from the CLECAT and DG-TAXUD Workshop on ICS-2, 6 July 2022
The new European Union (EU) customs advance cargo information requirement, Import Control System 2.0 (ICS2) release 2 (air cargo) is effective from 1 March 2023 and release 3 (maritime, rail and road transport) from March 2024. It requires preparation from freight forwarders worldwide exporting to the EU in addition to economic operators within the region. 

The regulation aims at collecting declarations of pre-arrival security and safety data as a part of the customs risk management framework at the external border of the EU involving IT, legal and procedural aspects. It will also help address tracing issues related to smuggling, drugs, firearms and movement of counterfeit products beyond immediate security threats. 
Information Technology (IT) aspects: The regulation takes cognizance of economic operators of various capacities needing to use the system with large firms able to use an IT operator to help with compliance and SMEs having a direct input option. 
Legal aspects: ICS-2 requires information that is commercially sensitive to freight forwarders for transparency and traceability and allows for direct input without involving carriers via multiple party filings. 
Procedural aspects: the mechanism starts with pre arrival filings and ends when customs authorities release the goods. 
Immediate next steps:
Become a recognized economic operator or ENS filer.
Develop your IT systems and train staff to support relevant data collection for ICS-2.
Participate in the conformance testing from July 2022. 
Look out for ICS-2 material such as the release of operational guidelines for ICS-2 and FIATA guidance, due soon. 
FIATA is following developments on Release 2 closely to support its members to be ready to comply by March 2023, and is coordinating between the Customs Affairs Institute (CAI), Advisory Body Safety Security (ABSS) and the Airfreight Institute (AFI) to provide specific guidance and resources.
Agenda
Upcoming events:
12-14 July ¦ UNCTAD expert meeting on transport, trade logistics and trade facilitation, ninth session
15-16 July ¦ Federation of Asia-Pacific Aircargo Associations (FAPAA) 48th Executive Council Meeting
12 - 16 September ¦ FIATA World Congress