FWC 2023 in Brussels: Unique experiences on the horizon!
FIATA e-flash
12 September 2023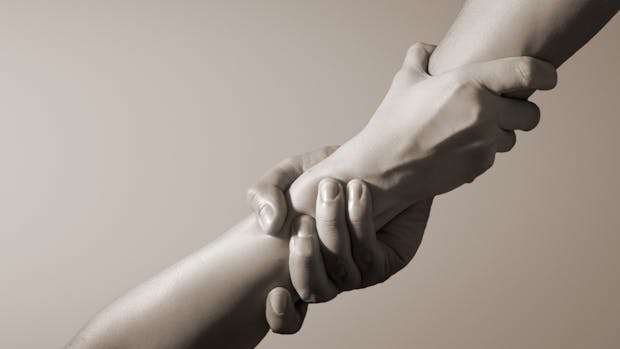 Earthquake Aftermath Relief: the FIATA Family Supports Morocco
FIATA, in solidarity with those affected by the powerful 6.8-magnitude earthquake in Morocco, has launched an earthquake aftermath fund to support relief efforts of freight forwarders in Morocco. 
If you would like to donate to the FIATA Earthquake Relief fund, which will support FIATA's Association member in Morocco (AFFM) on the ground with its relief services in the earthquake aftermath, you can join the FIATA family in donating on this link.
Raised funds will be transferred to the FIATA Association Member in Morocco:
Association des Freight Forwarders du Maroc - AFFM -
Donate to support relief efforts of freight forwarders in Morocco
The Brussels edition of the FIATA World Congress promises to be a unique experience!

The FIATA World Congress is less than a month away and Forward Belgium has a treat in store for all participants! The hosts bring to you the multi-part story of Luna, a young inventor whose dreams are turned into reality with logistics. Watch the video now!
Come witness the full spectacle at Brussels between 3-6 October and explore the interactive programme, which will include:
Participants from 71 countries
40+ speakers from around the world
45+ exhibitors & sponsors 
5 pre- and post-Congress tours in addition to excursions for accompanying persons
3 special social events, and more!
View the interactive programme
Register now for the 2023 FIATA World Congress!
The FIT Alliance launches eBL Declaration: a commitment to innovation and efficiency in international trade!

On 5 September 2023, the FIT Alliance, of which FIATA is a member, launched the eBL Declaration at the Global Trade Review (GTR) conference in Singapore. By signing the Digital FIATA Bill of Lading distribution agreeement, FIATA Association members are demonstrating their commitment to using digital bills of lading to make international trade more efficient, reliable, sustainable and secure. 
The FIT Alliance was formed in 2022 by BIMCO, DCSA, FIATA, ICC and SWIFT. The aim of the Declaration is to promote the digitalisation of electronic Bills of Lading ("eBLs") to enhance efficiency, reliability, sustainability, and security in international trade.
The widespread adoption of eBLs could expedite transactions, reduce administrative costs, and mitigate the risk of fraud. However, in 2022, only 2.1% of eBLs were utilised in the container shipping sector, despite their obvious potential. According to McKinsey, if eBLs were adopted at 100% in this sector, it could unlock a commercial growth of USD 30-40 billion and contribute to reducing carbon emissions. The FIT Alliance's eBL Declaration represents a significant step towards enhancing the global supply chain.
Please visit the FIATA website and the dedicated Digital FIATA Bill of Lading website for more information on how FIATA is supporting its members in the digital evolution of trade. For more details, please contact [email protected]. 
Shape the Future of the YLP Competition: Your Feedback Matters!

Your input is crucial in improving the Young Logistics Professionals (YLP) Award. Join us in taking a quick survey to help enhance this prestigious competition. Your insights will directly impact the YLP's structure and benefits for young professionals in your region.
Access the survey below and be a part of shaping the future of the logistics industry's rising stars. Let's build a brighter future for logistics together! ✨
Questions about the YLP Award? Contact us at [email protected].
FIATA releases Best Practice Guide on Electronic Contracting!

In today's rapidly evolving global landscape, it is increasingly commonplace for freight forwarders to conduct their relations with clients or providers by electronic or digital means. Electronic contracting is no longer an option, and it is important to ensure that contracts concluded and/or performed through digital means are valid, binding and enforceable.
FIATA is therefore pleased to announce the release of its Best Practice Guide on Electronic Contracting, developed under the auspices of the FIATA Advisory Body on Legal Matters (ABLM) to provide best practices when contracting by electronic means throughout the process.
For more information, please contact [email protected]. 
FIATA Review: August edition out now!

The August edition of the FIATA Review is out now! This issue focuses on bringing value-added support to FIATA Members, amongst many pressing topics for the global freight forwarding sector. Don't miss this essential gateway to staying informed, inspired, and connected in the ever-evolving realm of global logistics.
Explore the latest FIATA Review here!
Agenda
Upcoming events: