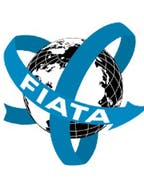 Notification elections - Presidency and Extended Board General Meeting 18 November 2021
Dear Association Members,
On behalf of FIATA President, Mr Basil Pietersen, FIATA is expecting to receive your nominations for the following positions no later than Thursday, 1 July:
the Presidency;
the elected members of the Extended Board; and
the Chairs of the FIATA Institutes and Standing Committees 
For further information please see the communications on this matter (https://fiata.com/news/2021/general-meeting-2021-2.html and https://fiata.com/news/2021/general-meeting-2021.html) as well as the General Meeting Rules of Procedure (available here).
Please note that in accordance with the FIATA Regional rules and procedures which were adopted in Autumn 2020 after validation by the Extended Board (available in the Regions section of the website), the nomination of the Chairs for the FIATA Regional Committees is a separate process managed by the regions themselves. Following the regional election processes, the elected candidates will be transmitted to the Presidency for consideration and the final proposed candidates will be presented at the General Meeting for confirmation, in the same manner as the FIATA institutes and Standing Committees. FIATA, in coordination with the Secretary General, is currently working on the preparation of an information package for the regions in order to provide clear information on these upcoming elections in the FIATA regions.
Should you have any questions, please contact FIATA Headquarters at [email protected].