HQ Meeting registrations ¦ YLP Award nominations must be sent now! ¦ FIATA Review December out now!
FIATA e-flash
13 January 2023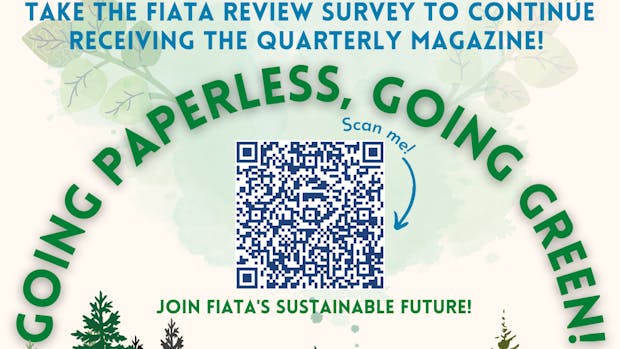 Want to continue receiving quarterly FIATA Reviews in paper format? ACT NOW!
Would you like to continue, or start receiving the quarterly FIATA Review in paper format if you don't already? As FIATA evolves and finds new, digital, and more sustainable ways to deliver information to its members, the FIATA HQ would like to gather your opinions on how you would like to receive the FIATA Review in the future.

You must fill in this survey to confirm your receipt method preference if you want to receive the paper edition! Scan the QR code below or follow this link.
Sending a magazine printed on paper to our members quarterly leaves a big ecological footprint, from the production of the printed version to the sending of each issue around the world. For this reason, in case some members would still like to receive the paper version, FIATA pledges to offset the CO2 emissions generated from posting each magazine, by planting a tree.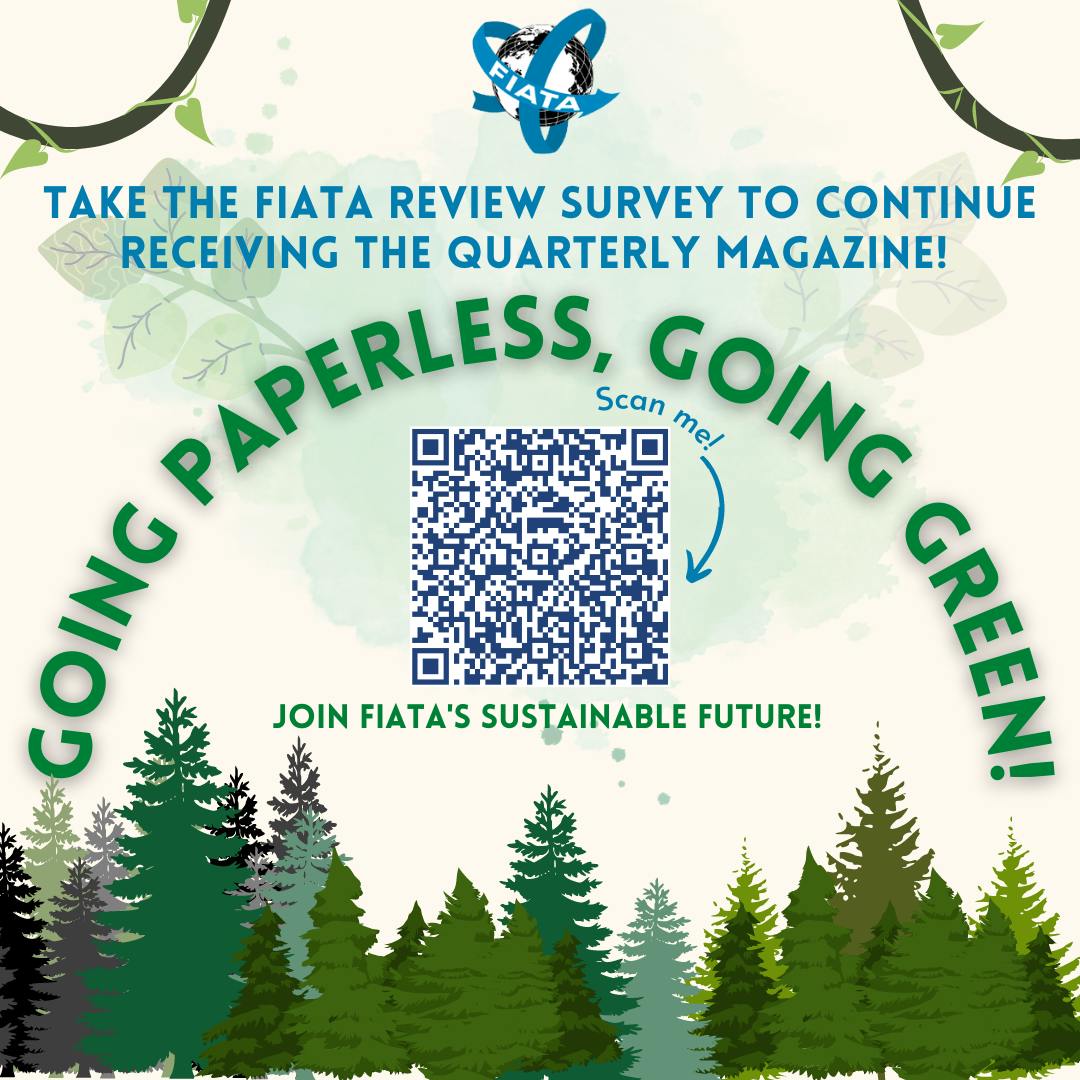 FIATA HQ Meeting Registrations OPEN: What you need to know!
The HQ Meeting is just around the corner! Not yet saved your space? Registrations to the FIATA HQ Meeting are still open! For this event, dedicated only to FIATA Association and Individual members, more information is available on the dedicated events page.  
A new section 'Social Events' has recently been added to the website so that you can best prepare for what we have in store for you at the Welcome Reception on Friday 17 March, and Partners' night on Monday 20 March! 
For delegates who need a visa letter to attend the FIATA HQ Meeting, make sure to provide all requested information in the registration process imminently, to ensure your entry into Switzerland- the process can prove to be lengthy. FIATA will support applications to its best efforts. 
Registration to the FIATA HQ Meeting is open until Sunday 5 March 2023 inclusive. 
December FIATA Review reveals HQ Meeting themes under 'Navigating Uncertainty'
This FIATA Review looks back on a successful year 2022 for FIATA and the forwarding community, which has taken various challenges in its stride and used them as opportunities! Here you can find many important updates on upcoming ICS-2 requirements, FIATA Training Programmes, the upcoming HQ Meeting, and the FIATA Digital Secured Bill of Lading, with interviews of industry experts and Association members who testify to the importance of this much-needed electronic document!

Coverage of the latest High-Level Maritime Dialogue 'Build Back Better', as well as expert opinions from leading figures of the ICC, MSC, Arab Bank (Switzerland) Ltd., CHAMP, and UNCTAD, all feature in this final FIATA Review of 2022. Hear from the 2022 Regional YLP Winners, FIATA Regional Chairs for updates from around the world, and catch-up on the FIATA Foundation activities and FIATA Members' news! The FIATA President and Director General take stock of 2022; not to be missed by the forwarding family!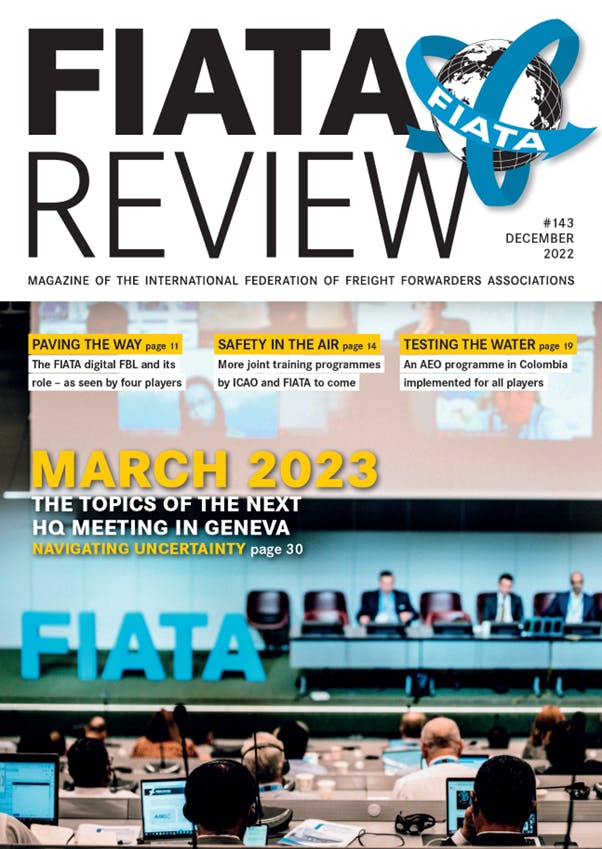 Check out this exciting December FIATA Review!
YLP Award nominations closing soon: send your candidate info NOW!
The deadline to present your national prodigy to the 2023 Young Logistics Professionals Award (YLP) is quickly approaching! Indeed, you have until 1 February to put forward a candidate for this year's competition.

This award is a unique experience for the young professionals, allowing them to gain more experience in the industry, but also networking throughout the competition, plus the prizes they could win. It also brings additional value to the accompanying FIATA Association, which will gain visibility and growth in the professional development of its peers.  
The young professionals are the future of the industry and FIATA has made it its mission to represent the industry in the most inclusive and dynamic way possible. 
For more information on the competition, requirements and award, click here! 
Para más información sobre el concurso, los requisitos y el premio, pulse aquí! 
关于比赛、要求和奖项的更多信息,请点击这里  
 
Join the competition by sending the FIATA Association Members 'Nomination of Candidate' form to[email protected]by 1 February 2023. Please note that each FIATA association member is entitled to present one candidate. 
You will find the relevant documents below: 
The Note about the Dissertation 
The FIATA Association Members Nomination of Candidate 
For additional questions or information, reach out to[email protected].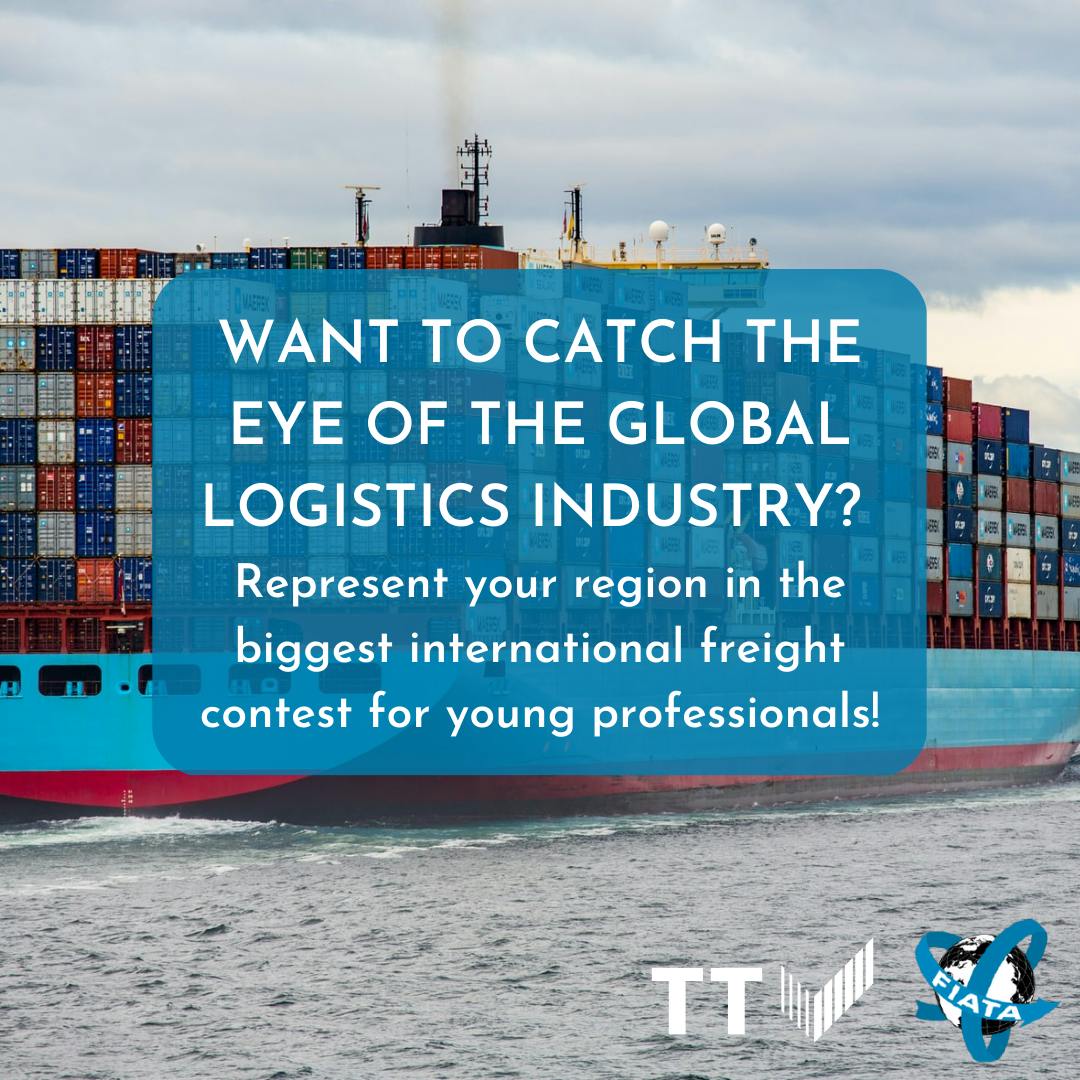 CAI Business Continuity Planning Guide now available!
Recent events such as COVID-19, unstable geopolitics, mass labour shortages, and evolving government regulations clearly indicate fundamental changes across all industries and the necessity for being prepared for the unexpected. Business contingency planning and a crisis management system is necessary for future resilience, especially for customs and border clearance procedures.

FIATA's Customs Affairs Institute (CAI) has launched a business continuity planning guidance for customs and border clearance. This guidance provides practical tips for freight forwarders and customs administrations to be prepared for current and future crises.

For more information on the new publication and what it can do for you as a member, click here.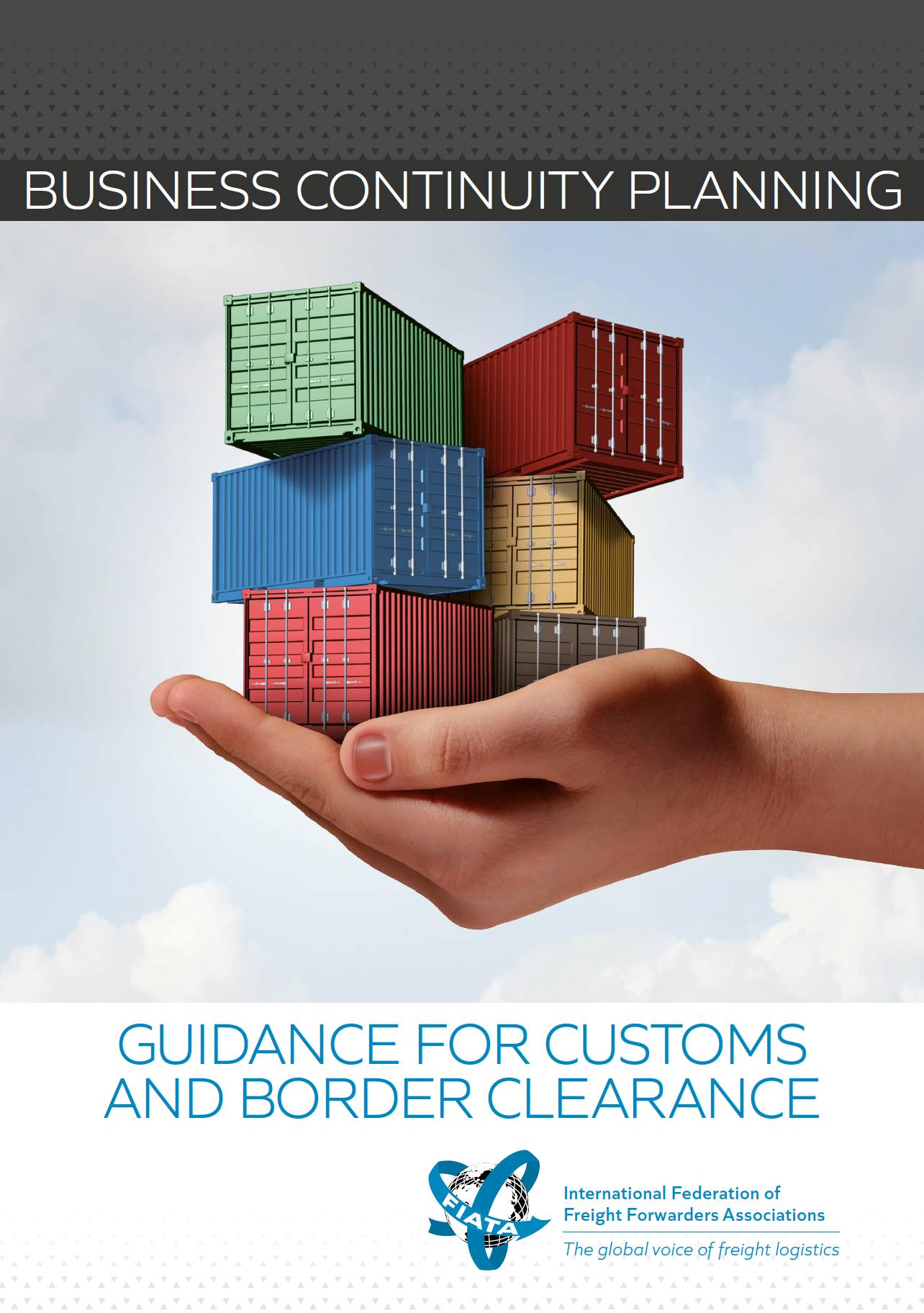 Access the publication and learn more here
Agenda
Upcoming events:
19 January | BIFA Freight Service Awards 2022
29 January - 2 February | FIATA 1st Presidency Meeting 2023 in Cape Town
14 February | LATAM corridor seminar in partnership with UIC
18-21 March | FIATA HQ Meeting
22 March | 1st Extended Board Meeting 2023