Regional policy dialogues, global competition discussions, FIATA Road and Rail meeting in Sofia
FIATA e-flash
28 July 2022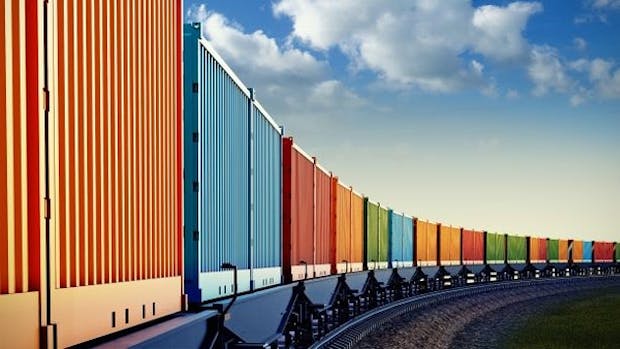 Last chance to enter the Freight-Pay competition for National Associations!
This is the last chance for FIATA National Associations to enter the Freight-Pay competition, which will close on 31 July!
 
The scope is for National Associations to enrol a maximum number of FIATA members on the platform (Highest number of registrations from FIATA members wins):
1st prize: 2x flights + tickets for 2022 FIATA World Congress
2nd prize: 1x free pass for 2023 FIATA HQ Meeting + 4 hotel nights
3rd prize: Finest premium Swiss chocolate assortment
At present, the top three Associations are:
Egypt – EIFFA (8 users)
Equally placed: Pakistan – PIFFA (6 users) and Turkey - UTIKAD (6 users) 
FIATA members can register on Freight-Pay here. 
Benefit from 5 to 10% off on your flight tickets to the 2022 FIATA World Congress!
Travel to the 2022 FIATA World Congress (FWC) with Korean Air, the official carrier for the Congress! To benefit from 10% off on Economy tickets or 5% off on Business tickets, contact your Korean Air Regional Services Centre via phone. Check out the following webpage to find out which agency to contact in your region: https://www.koreanair.com/kr/en/footer/customer-support/service-center

If you have not yet registered to the event, we invite you to do so through the official website of the Congress on the dedicated registration page.

Key highlights include:
Monday, 12 September to Tuesday, 13 September: Meetings of Institutes, Advisory Bodies and Standing Committees (for FIATA members);
Wednesday, 14 September: Young Logistics Professionals (YLP) session;
Thursday, 15 September: Regions meetings, followed by the 2022 FWC Opening Session and regional panel discussions
Friday, 16 September: topical panel discussions on important current topics including digitalisation in the logistics sector, the maritime crisis, trade facilitation and the workforce shortage.
More details on the programme of the event can be found here.

If you experience any issues with registration or your accommodation selection, please contact the 2022 FWC host team at: [email protected]
Digitalisation, capacity building, multimodality and dialogue are key to transforming logistics
On 15 July, FIATA participated in the ESCAP Regional Conference for Logistics Service Providers organised in cooperation with the Asian Institute of Transport Development in New Delhi titled 'Regional Policy Dialogue on Transforming the Logistics Sector'. The FIATA Director General participated in one of the panels looking at the priorities for transforming the logistics sector, presenting the views of stakeholders. Some FIATA members also took part in this panel such as Mr Samir Shah, Former President of FFFAI, India, and Mr Rajan Sharma, Former President, Nepal Freight Forwarders Association.

During the dialogue many countries in the Asian-Pacific Region presented their planned reforms to enhance the efficiency and cost-effectiveness of their logistics sectors. The progress made in the use of modern digital technologies was seen as an opportunity to contribute to an increased efficiency and resilience of transport and logistics in the post-pandemic recovery. The necessity of international coordination and a dialogue between public and private sector to ensure alignment, as well as the cooperation among stakeholders in a highly fragmented supply chain, was emphasised in order to build a more resilient supply chain and ensure sustainable economic growth.

FIATA also highlighted the need for promoting multimodality to ensure better integration of the different transport modes and establishing interoperability at all levels of the transport system with a framework for the use of electronic transport documents. Finally, it was agreed that capacity building was a key priority in enabling the logistics sector to mitigate some of the current challenges. The development of human capital is more than ever a key factor for ensuring the quality of execution, and the sector needs to become more attractive to future employees. The participants of the meeting agreed to meet again next year, in the form of a physical meeting allowing for more effective exchanges.
Joint event: FIATA WG Rail and Road Meeting, SEEFF Conference and the 30th Anniversary of the Bulgarian Association
This year, the Congress of the Coordination Committee of South-East European Associations of Freight Forwarders (SEEFF) conference dedicated to the 30th anniversary of the Bulgarian Association for Freight Forwarding, Transport and Logistics (NSBS) will take place on 29 September 2022 in Sofia, Bulgaria.

The conference will be focused on "Digitalization, Multimodality, Sustainability" to discuss the current and crucial issues and trends in the field of transport, forwarding and logistics in the region, through dedicated panels on 29 September with the participation of FIATA.

On the morning of 30 September, FIATA Working Goup Rail and Working Group Road will meet and engage with other participants from the region, focusing on the Paperless Tracked FIATA Bill of Lading, its use in the new corridors in rail and road, and the opportunities it presents to strengthen multimodal and intermodal supply chains in light of current and future crises. It will also be the occasion to find out more on how the Paperless Tracked FIATA Bills of Lading can be issued with practical demonstrations and information.

FIATA looks forward to your participation in this joint event that will allow cooperation and partnerships between FIATA members and key stakeholders in Eastern and Southern Europe. More details coming soon!
Supply chain disruption the main hurdle to online expansion by SME shippers
Small and Medium Enterprises (SMEs) that have come through the pandemic disruptions, have a greater sense of resilience and preparedness for future crises and recessions. Nearly half of SMEs in an insightful survey have developed new competitive strategies since the start of the pandemic.

According to the survey, branding has been a key differentiator for customers to connect with SMEs who use social media and digital channels that are different from those used by their competitors to gain an advantage. 

In addition, the survey notes that SMEs have largely been catering to a domestic eCommerce boom in North America. Challenges preventing them from reaching foreign markets include lack of access to information on international markets; management of e-payments and taxes for international customers; and insufficient facilitation of shipping and trade logistics. This presents an interesting opportunity for forwarders, and FIATA is working with its members to support them in these developments.
Intergovernmental Group of Experts on Competition Law and Policy
Last week, the UNCTAD 20th session of the Intergovernmental Group of Experts (IGE) on Competition Law and Policy took place in Geneva from 20 to 22 July 2022 to promote fair competition laws that foster greater trade and inclusiveness for all. Each year, the group meets to discuss ways of improving worldwide cooperation on competition policy implementation, enhancing convergence through dialogue and promoting fair competition laws that foster greater trade.

This year the discussions were mainly focused on: the role of competition law and policy in supporting micro, small and medium-sized enterprises during the economic recovery from the impacts of the pandemic; rethinking competition law enforcement (particularly in socially important markets). Challenges and opportunities for an effective response during the pandemic and economic recovery in the post-pandemic period were also highlighted. It also noted the impacts of vertical integration, which has the potential to negatively impact choice for consumers and lead to higher transport costs, particularly for small island developing states. FIATA welcomed comments made regarding the need to carefully assess the advantages and disadvantages of carrier anti-trust immunities through regular reviews, and the need for coordination and cooperation with competition authorities.

FIATA further welcomes the conclusions reached by the IGE to continue work to strengthen global competition law standards through capacity building, knowledge-sharing and impact assessments. It encourages greater global dialogue and cooperation in this area. This is crucial to ensure competitive and open markets that also protect the ability for consumers to access goods and services reasonably. In addition, FIATA supports the focus on competition for digital markets and innovation which are essential elements of today's economy, and encourages authorities to address competition issues in digital markets through their enforcement practices, legislative and regulatory frameworks, to protect, restore and promote competition in the digital economy.
Verify your contact details on the FIATA website!
FIATA HQ invites members to kindly check their contact details and address on the FIATA website. Please email [email protected] if there are any updates or changes required. This information will be used in forthcoming FIATA resources and materials which may be in paper-based and cannot be changed until future editions are published. 
Agenda
Upcoming events: