Last chance to register to 2023 FIATA HQ Meeting! ¦ FIATA meets with UNECE to discuss sustainability, and maritime press release calls for action
FIATA e-flash
3 March 2023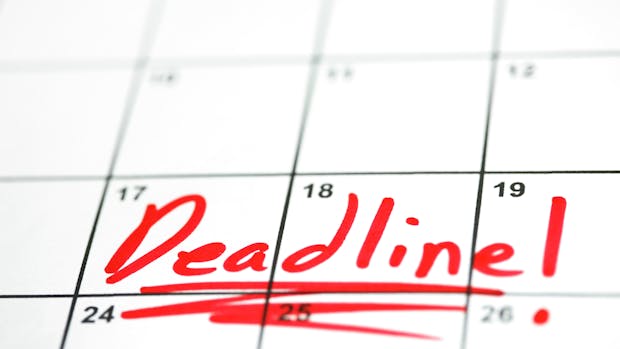 2023 FIATA HQ Meeting registration closes this Sunday 5 March! 
The FIATA HQ Meeting is just around the corner, and it's not too late to register! From 18-21 March, you will have the chance to learn about the latest industry trends and connect with like-minded professionals from around the world in this year's interactive event, where participation from members will be a key highlight. But do not wait too long - registrations close this Sunday 5 March.

Why not take advantage of this excellent opportunity to expand your network and boost your industry skills and knowledge? For the finer details of the event, including practical information, session content and more, click here!
 
This year's event promises to be a valuable and productive experience, with a range of expert speakers, contributors, and moderators scheduled to participate. Renowned speakers include Dr Jan Hoffmann, Head of Trade Logistics at UNCTAD, Omar Bawa, CEO of Goodwill, Philip Van den Bosch, Deputy Freight Director, UIC, Roel Janssens, Secretary to the Working Party on Transport Trends, UNECE, Dr James Corbett, Environmental Director Europe, World Shipping Council, Tana Dubel, Chief Information Security Officer at Logitech, Dr Yanying Li, Legal Officer at UNCITRAL, Joost Sitskoorn, Director at evofenedex, Christopher Licht, Managing Director of Çelebi Aviation Holding, André Majeres, Head of Cargo Operations, Mail and E-commerce at IATA, Lutercia Porto, Digital Projects Director at MSC, Stéphane Noll, Head of Digital Engagement and Transformation, CHAMP, Konstantinos Alexopoulos, Chief Transport Facilitation and Economics, UNECE, and many more!
Learn more about what FIATA has in store for its members by checking out the more detailed version of the programme available here. 
Registration for the FIATA HQ Meeting is open until this Sunday 5 March 2023.  
Register here to the Geneva FIATA HQ Meeting
Turkish and Syrian FIATA Association members share earthquake support testimonies
FIATA, in solidarity with its affected Association Members, has launched an earthquake aftermath fund to support relief efforts of freight forwarders in these nations. The testimonies from each Association Member and response efforts can be read by clicking on the button below. 

If you would like to donate to the FIATA Earthquake Relief fund, which will support the three FIATA Association members on the ground with their relief services in the earthquake aftermath, you can join the FIATA family by donating on this link. Raised funds will be shared equally between the three FIATA Association Members:

Association of International Forwarding and Logistics Service Providers (Türkiye)

International Transporters' Association of Türkiye

Syrian International Freight Forwarding & Logistics Association
Congratulations to FIATA Association Members: 52nd Revalidation Session Complete
FIATA is pleased to announce that the 52nd revalidation session for the FIATA Diploma in Freight Forwarding (FDFF) and the FIATA Higher Diploma in Supply Chain Management (FHDSCM) has now been successfully completed. Thanks to the efforts made by Taskforce 1 of  'FIATA Training Standards' (FIATA Logistics Institute (FLI)), FIATA is able to ensure the training quality of FIATA Diplomas delivered worldwide.  
The validated Association members delivering FDFF during the 52nd revalidation session were:  
Myanmar International Freight Forwarders' Association - MIFFA 
Indonesian Logistics And Forwarders Association - ILFA 
Asociacion Mexicana De Agentes De Carga - AMACARGA
Association Of National Freight Forwarders Of The Rep. Of Kazakhstan - KFFA 
Federation Of Malaysian Freight Forwarders - FMFF
Foreign Trade Chamber Of Bosnia And Herzegovina International Freight Forwarders Association 
Lithuanian National Association Of Forwarders And Logistics - LINEKA 
Singapore Logistics Association - SLA
Uluslararasi Tasimacilik Ve Lojistik Hizmet Uretenleri Dernegi - UTIKAD
FIATA also applauds the Association Of National Freight Forwarders Of The Rep. Of Kazakhstan - KFFA, FIATA's validated association member delivering FHDSCM during the 52nd revalidation session.
FIATA would like to congratulate the above Association members on their success during the 52nd revalidation session and wishes them continued success in their work! For more on this, and the FIATA Training Programmes, visit the dedicated FIATA webpage. 
WG Sea seeking improved free time for container use - Press Release
The first Working Group Sea Transport meeting of 2023 witnessed a very constructive and productive discussion setting a positive and optimistic tone for the year ahead. Following the meeting, FIATA published a press release calling for reasonable free time periods at pre-pandemic levels to be reinstated, based on the industry feedback provided by delegates on empty containers.

Key messages in the press release include the need for shipping lines to respond to changed market conditions in a timely manner and to use this time of low demand to improve container quality and cleanliness standards. FIATA calls on Association Members to amplify the message and support companies they represent, to seek better quality containers and reasonable free time for their proper usage.
FIATA joins 85th UNECE Inland Transport Committee to address sustainable development agenda
FIATA attended the roundtable of the 85th UNECE Inland Transport Committee, titled 'Inland transport connectivity and the 2030 Sustainable Development Agenda – Challenges and opportunities for global economic development', as a keynote speaker on Friday 24 February 2023. The increased pressure on the transportation sector to go carbon-free, the strong push for digitising and automating transportation procedures, and the growing need to adapt current transportation infrastructure assets to climate change challenges are all significant external factors that need to be taken into account in order to deliver logistics services.

The objective of the roundtable was to exchange views on how to tackle those challenges. The diversity in the panel going from international organisations to academic hubs reflected the importance of the challenge in the sector and allowed the consideration of new ideas and point of views. FIATA was invited to discuss ways to strengthen resilience of transport networks, and more particularly focused on climate change hazards and geo-political emergencies. The roundtable was an excellent opportunity to put forward the efforts of FIATA members in contributing to a greener future, with some inspiring policies in place.  

For more information or for any questions on FIATA's sustainability agenda, please contact us at [email protected]
Reminder: Nominate your delegates for FIATA HQ Regions Meetings!
The 2023 FIATA HQ Meeting is just around the corner, and we would like to remind you to nominate your delegates for the FIATA Regions meetings. If you have received an email from the FIATA HQ ([email protected]) to confirm your delegates, please get in touch with us as soon as possible and we will send you the link to the online form. We look forward to sharing the Call of Meeting of the FIATA Region Meeting with your delegate!
Agenda
Upcoming events:
Not yet signed-up, or would like your colleagues in your FIATA Association or Individual Member company to get these updates? Please sign-up here to FIATA News!