On the road to recovery, together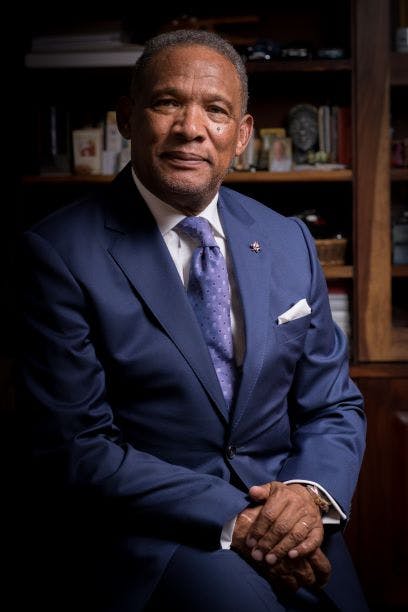 Dear colleagues and friends,
It took a pandemic for the concept of Build Back Better to become mainstream. The COVID-19 crisis has highlighted the many vulnerabilities in our globalized societies – from social to economic, from healthcare to supply chains – the need for building real resilience and driving equitable and sustainable change had never been more evident. 
It was most likely the best of times and the worst of times to undergo an organizational restructure. Yet, at FIATA we choose to seize the opportunity to take part in the greater reset of the world through the implementation of our own 'reset programme'. We have reinvented ourselves into a more current and relevant organization in multimodal transport, and while the work is far from over, we have set sail for the future – a better future.
The work carried out since the onset of COVID-19 is visible and significant and has allowed us to emerge stronger as a key actor in international trade and logistics. We have embraced digitalization through our digital strategy, but also through our day-to-day way of conducting business. There was simply no alternative. And so we held our regular meetings online, but also milestone events such as our General Meeting last year and our FIATA Week last March.
I am overwhelmed by the success of the latter, as it truly was a turning point in terms of delivering value to our members through the events we organize. The FIATA Week featured a top-notch programme with high-quality speakers and thought-provoking discussions. It certainly put a spotlight on the talent that the new HQ team brings to the table. Now that the relocation of our offices from Zurich to Geneva is finally complete, we can focus on building better and stronger partnerships with international actors and achieving our ultimate goal to become the leading policymaking body in freight logistics.
I have no doubt that we will accomplish our strategic priorities, and while uncertainties remain high this year due to the global health crisis, our members can trust in FIATA to continue to ensure connectivity, value creation, and leadership. We shall overcome these difficult times, together.  
Sincerely,
Basil Pietersen
FIATA President