Ongoing maritime challenges a 'new reality', YLP Award candidacy, FIATA Review and more!
FIATA e-flash
11 November 2022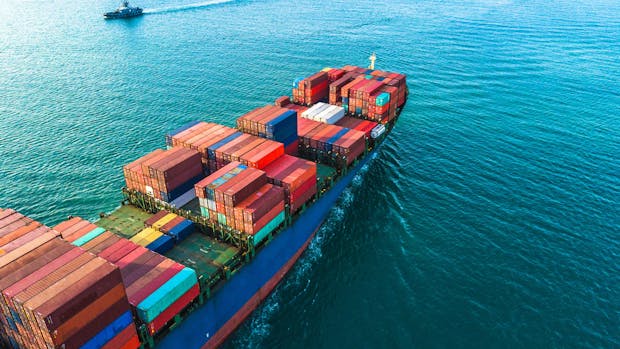 Build Back Better: Shock-Resistant Supply Chains maritime dialogue a great success!
This Dialogue was a follow-up to the 2021 dialogue on Supply Chain Bottlenecks, bringing representatives of shippers, forwarders, and shipping lines to the table with market intelligence specialists in a unique setting, to tackle present challenges while learning from the past. The FIATA High-Level Maritime Dialogue series helps facilitate an operational, frank and constructive discussion to improve supply chain flows.
Crashing freight rates, limited disposable income and the constraints faced by shippers in anticipating consumer demand will percolate to forwarders, in turn affecting their capacity arrangements with ocean carriers. While 2021 was a peak season like no other, 2022 had no peak season, demand was described as anaemic resulting in a reluctance to commit too far in advance. Speakers observed that capacity availability is improving, from 15% which was stuck at the peak of the congestion, it is now down to 7.5% and is expected to return to normal by the end of the first quarter of 2022.
The issue of blank sailings and their effect on the spot market rates was also raised. It was noted that demand is affected by multiple external factors and that uncertainty will prevail for some more time.
To build back better, panellists highlighted the need to enhance trust amongst the supply chain stakeholders. This is fundamental to moving forward together on decarbonisation, its regulation, and to be united in supporting public authorities to identify priorities for rulemaking, monitoring and investments, to improve supply chain resilience in the future.  
The Working Group Sea Meeting on November 24 will revisit the takeaways from this session. Stay tuned for more in FIATA's press release and social media!
Last chance to register for next FIATA Digital Lab Webinar!
Register now for the next FIATA Digital Lab webinar on 15 November at 15.30-16.30 CET to learn more about IATA EPIC, helping you to enhance your digital connectivity with air cargo partners and Airblox, allowing trade cargo capacity in the form of standardised electronic block space agreements!
The two platforms will be demoed live, and you will have plenty of time to ask any questions you may have about those innovative solutions.  
Learn more about the platforms on our dedicated webpage!
FIATA takes part in ICC webinar: 'From Shipper to Shipping - how to activate a trusted exchange of data vs paper documents?'
FIATA Director General Stéphane Graber yesterday took part in an ICC Academy webinar with Vale and BIMCO, which looked into the benefits of an ecosystem approach to trade digitalisation, and how efforts from shippers, carriers and freight forwarders can be amplified through collaboration and the use of open standards.

This webinar marked the official launch of the ICC Academy online course on the Certificate in Digital Trade Strategy (CDTS), which FIATA has contributed to in the form of a class by FIATA DG Stéphane Graber.
The challenges of heterogeneity of the supply chain were discussed. It was noted that international organisations like BIMCO and FIATA play a key role in ensuring a level playing field and help smaller companies to get on the boat of digitalisation. Accessibility and ease of use are key to helping supply chain actors go digital, and making it as easy as possible for them to start is essential. FIATA brings the possibility to its members to issue digital FBL through their everyday tools in a simple and seamless way, and continues to work on broadening adoption of its electronic documents to increase efficiency.

As highlighted by the panellists, technology is already existing and interoperability will be a key driver in increasing adoption. Systems need to be better connected to avoid double data entry and ensure the necessary data is shared with the right people in a secured way.

For more information on becoming a digital freight forwarder, please contact [email protected].
Calling Region Europe Members: Ensure your Association is represented in European Air Cargo Programme Joint Council
Established pursuant to the European Air Cargo Programme (EACP), the EACP Joint Council (EACP-JC) is responsible for the implementation of the EACP throughout the European Area (EU, EEA, Switzerland). It is composed of IATA Member airlines and airfreight forwarders from the European Area. 
It is crucial that forwarders are well represented in the EACP-JC, so that they can raise their voice on topics impacting the European Area. All Association Members within the European Area have the right to designate one representative to participate in the EACP-JC. Should you wish to designate a representative, please contact the FIATA HQ at [email protected].  
Not yet heard? The FIATA Review - October FIATA World Congress Special - is out now!
This issue is dedicated to a look-back on the 2022 FIATA World Congress in Busan, with summaries of sessions, reporting on Body/Institute meetings, interviews with the 2022 YLP Award winner, and experts on sustainability (carbon offsetting), as well as the maritime crisis and updates on Trade Facilitation Agreements!

For highlights in Spanish and Chinese, stay tuned!
Embarking on the 2023 Young Logistics Professionals Award journey on all cylinders!
In the past editions of the Young Logistics Professionals (YLP) Award, we have celebrated many young talents in the fields of freight forwarding and logistics. In 2023, we will continue to do so and discover more young logistics professionals all around the world. 
We are therefore pleased to invite our members to nominate a candidate for the new 2023 edition where young professionals would enjoy the opportunity to gain in-depth knowledge, to acquire new skills, and to grow in personal and professional aspects. 
Sounds exciting? Learn more about how this award can change your life and what you can win on FIATA's website.
Agenda
Upcoming events:
15 November | FIATA Digital Lab | Sign-up link
8 December | WTO Agri-Business Conference | FIATA presence
18-21 March | FIATA HQ Meeting
22 March | Extended Board Meeting