Freight forwarders should be cautious of the potential impact of Belarus sanctions
Press Release
11 June 2021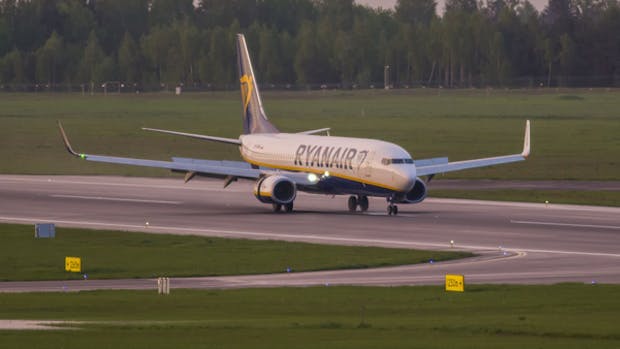 Geneva, 11 June 2021 – The recent diversion of a passenger flight by Belarusian authorities and the arrest of a journalist, Raman Pratasevich, has resulted in several measures taken by the international community in condemnation of these events. Freight forwarders should be mindful of the significant risks this poses to freight transport, which may result in disruption to air and possibly land transport between Europe and China.
On 23 May, Ryanair flight FR4978 from Athens to Vilnius was intercepted over Belarusian airspace and made to land in Minsk by Belarusian authorities. Substantial measures have been taken by several countries and sanctions have been imposed. The International Civil Aviation Organization (ICAO) has been called upon to impartially investigate the situation.
On 4 June, the European Union (EU) imposed a ban on Belarusian airlines from using EU airspace and called for EU-based carriers to avoid overflight to Belarus. Sanctions on senior Belarus officials are currently being contemplated, targeting key members of Lukashenko's regime and several state-owned companies. Reports suggest that the UK and the US may adopt similar measures. 
Belarus is a major artery for East-West transport, and freight forwarders should be aware of the adverse impacts such sanctions and related restrictions could have on the movement of goods. A high number of flights to China, Japan and South Korea regularly fly over the Belarusian airspace, and re-routing those flights will increase flight times and will result in the reduction of cargo capacity.
Should these sanctions extend to the closure of land routes, major disruptions are expected to occur in the supply chain and overall East–West transport. Belarus has an important network of roads, which includes international transit corridors linking the EU with Russia, Central Asia, and China. They also connect the Baltic states with the Black Sea. Belarus is also a key rail corridor, and interruptions to this route may have significant impacts on the Eurasian Landbridge, as the corridor passing through Belarus takes 80% of the total rail freight capacity between Europe and Asia.
The situation is still developing, but the mounting tensions between the regions creates risks of border closures and may weaken the position of freight transport. Freight forwarders should therefore remain alert of the potential impact that new sanctions on Belarus could have on international trade and logistics, noting the high volumes at risk. FIATA is closely monitoring the events and is committed to supporting the freight forwarding community with information on how to adapt to the changing situation as necessary.
Media Contact
Claudia Marquina | Communications Officer
+41 22 715 4553 | [email protected]
About FIATA
FIATA International Federation of Freight Forwarders Associations is a nongovernmental, membership-based organization representing freight forwarders in some 150 countries. FIATA's membership is composed of 109 Associations Members and more than 5,500 Individual Members, overall representing an industry of 40,000 freight forwarding and logistics firms worldwide. Based in Geneva, FIATA is 'the global voice of freight logistics' www.fiata.com.