Digital course on preventing wildlife trafficking in the supply chain now available in multiple languages
Press Release
5 January 2021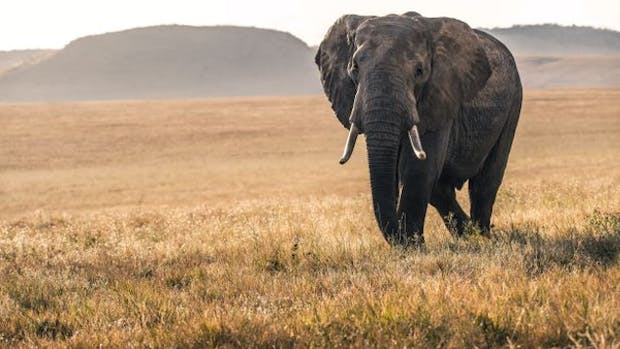 Geneva, 5 January 2021 – The course 'Prevention of Wildlife Trafficking' launched by FIATA International Federation of Freight Forwarders Associations and TRAFFIC, the wildlife trade monitoring network, is now available free of charge in seven languages (Arabic, Chinese, English, French, Portuguese, Russian, Spanish).
In 2019, FIATA and TRAFFIC teamed up to deliver a three-module digital course to raise awareness of wildlife trafficking and its impact on the supply chain. The course equips freight forwarders with the skills to fight this illicit trade by providing essential information to detect, respond to, and report instances of wildlife trafficking. The translation of this course into multiple languages will allow a broader reach of the topic to the global freight forwarding community.
"We are very pleased to continue our collaboration with TRAFFIC and have this important course on the prevention of wildlife trafficking made more accessible to our industry stakeholders," said Dr Stephane Graber, FIATA Director General. "Freight forwarders from all around the world have the opportunity to support the efforts of protecting wildlife and reinforcing the integrity of the supply chain. This course gives them a multilingual tool to take appropriate action in the event of dealing with suspicious cargo."
Wildlife traffickers misuse the legitimate transport and logistics services provided by the freight forwarding industry. According to TRAFFIC, this illegal trade is the fourth largest black market in the world and impacts more than 7,000 species of animals and plants.
"Like any other forms of illicit trade, wildlife trafficking can only be stopped through the collective effort of law enforcement, private sector and civil society" said Monica Zavagli, TRAFFIC Programme Manager for Transport Sector Engagement. "By knowing what to look out for, freight forwarders can protect their business while also playing a pivotal role as the eyes and the years for Customs".
This course is part of an existing partnership between FIATA and TRAFFIC to take action against wildlife trafficking and drive positive change in the transport sector. In 2017, FIATA included wildlife trafficking in the minimum standards for the FIATA Diploma in International Freight Forwarding. TRAFFIC has also worked with FIATA member, the South African Association of Freight Forwarders, in recognizing opportunities to combat wildlife trafficking in the supply chain.
Through its membership, FIATA will continue promoting best practices in international trade and freight forwarding. For more information and to enrol in the FIATA-TRAFFIC digital course, visit the FIATA learning platform.
About FIATA
FIATA International Federation of Freight Forwarders Associations is a nongovernmental, membership-based organization representing freight forwarders in some 150 countries. FIATA's membership is composed of 109 Associations Members and more than 5,500 Individual Members, overall representing an industry of 40,000 freight forwarding and logistics firms worldwide. Based in Geneva, FIATA is 'the global voice of freight logistics' www.fiata.com.
Media Contact
Claudia Marquina | Communications Officer
+41 22 715 4513 | [email protected] 
About TRAFFIC
TRAFFIC is a leading non-governmental organization working globally on trade in wild animals and plants in the context of both biodiversity conservation and sustainable development whose mission is to ensure that trade in wild plants and animals is not a threat to the conservation of nature. More information at www.traffic.org.
Media Contact
Melissa Matthews | Head – Communications
+44 (0)1223 331 981 | [email protected]