Focus on the future
Press Release
19 November 2021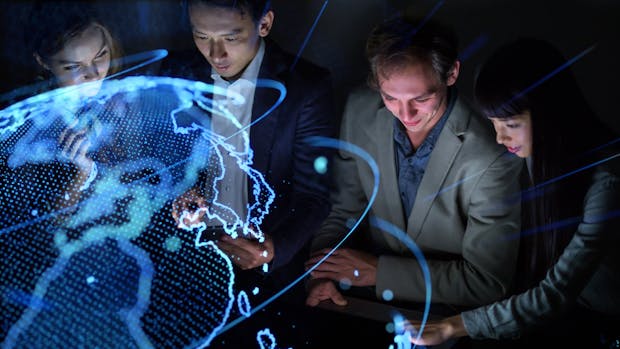 Geneva, 19 November 2021 – The 2021 FIATA General Meeting was, for the second year, held virtually on 18 November 2021 as the pandemic has continued to constrain face-to-face meetings. Despite this, FIATA, in 2021, delivered to Members through internet connectivity in excess of 120 virtual meetings for operational bodies. The General Meeting, which would normally take place during the FIATA World Congress, was attended by 184 delegates from 76 economies, which was positive proof of FIATA Members' commitment to FIATA and their mastery of the internet meeting environment, said FIATA President Mr Basil Pietersen.

The meeting delivered on statutory requirements as to.
Annual Report of activities;
Amendments to the FIATA Statutes;
Financial reports;
Budget determinations;
Admission of new members;
Acceptance of a contemporary Code on Members' participation in FIATA activities.
One of the key highlights of the General Meeting 2021 was the affirmation of delegates into all roles in FIATA which saw many new faces in the 12 elected Vice Presidents of the Extended Board and the respective Chairs of the 13 FIATA Institutes and Bodies. The newly elected delegates are expected to bring a fresh focus and rejuvenation to FIATA, with greater diversity in age and gender, in line with the FIATA Reset Program.

Within the Presidency leadership the following were confirmed:
President: Dr Ivan Petrov, NSBS, Bulgaria
Senior Vice Presidents:
undefinedundefinedundefined
Secretary General: Mr Robert Keen, BIFA, United Kingdom
Treasurer: Mr Galo Molina, ASEACI, Ecuador
Immediate Past President: Mr Basil Pietersen, SAAFF, South Africa
The outgoing President Mr Basil Pietersen thanked Members for their deliberation and thoughts as to the new leadership, and expressed his appreciation to retiring members Messrs Babar Badat and Robert Voltmann as to their time in office, support to FIATA, and their commitment to the Reset Program which, introduced in 2020 to refocus and realign FIATA, is now showing tangible results.

Mr Pietersen acknowledged that the logistics industry, as well as FIATA, had been significantly challenged by the new environment. Processes, which had been able to meet trade logistics needs before the pandemic, were now challenged as to cost, deliverables and customer expectations. The incoming Presidency still has many challenges ahead, however it was heartening to note the members' support and interaction at the General Meeting which showed how the industry remained flexible and responsive.
President Dr Ivan Petrov in his acceptance of the position thanked the Members for their support and acknowledged the significant contributions by President Pietersen to address the unprecedented challenges faced by FIATA during his term, the changes implemented to date from the Reset Program, and work still to be done. While no future can be assured, he was confident with the support of members in the General Meeting that the future was promising.
About FIATA
FIATA International Federation of Freight Forwarders Associations is a nongovernmental, membership-based organization representing freight forwarders in some 150 countries. FIATA's membership is composed of 109 Associations Members and more than 5,500 Individual Members, overall representing an industry of 40,000 freight forwarding and logistics firms worldwide. Based in Geneva, FIATA is 'the global voice of freight logistics. www.fiata.org