Young International Freight Forwarder of the Year Award 2021 announced at final online event
Press Release
17 November 2021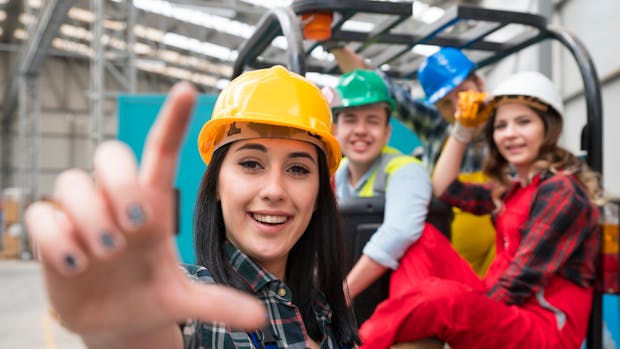 Geneva/London, 17 November 2021– FIATA International Federation of Freight Forwarders Associations and TT Club, international freight transport insurer, revealed this year's global winner of the Young International Freight Forwarder of the Year Award (YIFFYA) during today's final online event.
FIATA and TT Club are proud to announce that Justin Goedhart, the regional winner of Region Africa and Middle East, representing SAAFF, South Africa, has been awarded the title of Young International Freight Forwarder of the Year.
"With his dissertation, presentation and video today focused on the international shipment of rhinos  and large ball mill, Justin has demonstrated exemplary understanding, knowledge and passion for his profession  – showing how the next generation is truly resilient and adequately equipped to meet the current and future challenges of the supply chain", said Michael Yarwood, TT Club's Managing Director, Loss Prevention.
FIATA and TT Club extend their congratulations to the three other dedicated young professionals who made it to the final stage of the competition: Georgina Perez Perez, CIFFA, Canada; Glauc Fornés Gil, FETEIA, Spain; Muhammad Wasif Wiqar, PIFFA, Pakistan. All the finalists have invested impressive efforts into the competition, using their skills to provide high quality work. By their dedication, innovative minds, and enthusiasm, they are a true source of inspiration for the industry.  
The final event was also the opportunity to launch next year's competition – with a little twist. The award will be from now on called the Young Logistics Professional Award. "This change truly reflects FIATA's reality – we want to encourage and nurture passion of the young talents representing all sectors of the industry, whatever their specialization – this is crucial for the future of our community. In line with this, FIATA is planning to organize other activities to promote young logistics professionals", noted FIATA President, Basil Pietersen.
One of FIATA's top priorities is to attract gifted young professionals to the field and meet the human resource challenge over the next years. The competition is a key tool towards this essential goal; it is a rewarding experience for the candidates, who can display their expertise, get new skills, enlarge their network, and gain exposure within the global freight forwarding community. It also shows to younger generations what a career in international freight forwarding and logistics is about – with its many opportunities to grow. FIATA and TT Club strongly encourage young logistics professionals, with the essential support of their FIATA national association, to join this exciting venture.
About FIATA
FIATA International Federation of Freight Forwarders Associations is a nongovernmental, membership-based organization representing freight forwarders in some 150 countries. FIATA's membership is composed of 109 Associations Members and more than 5,500 Individual Members, overall representing an industry of 40,000 freight forwarding and logistics firms worldwide. Based in Geneva, FIATA is 'the global voice of freight logistics'. www.fiata.org
Media Contact
Stéphane Graber, Director General
+ 41 22 715 4512
About TT Club
TT Club is the established market-leading independent provider of mutual insurance and related risk management services to the international transport and logistics industry. TT Club's primary objective is to help make the industry safer and more secure. Founded in 1968, the Club has more than 1,100 Members, spanning container owners and operators, ports and terminals, and logistics companies, working across maritime, road, rail, and air. TT Club is renowned for its high-quality service, in-depth industry knowledge and enduring Member loyalty. It retains more than 93% of its Members with a third of its entire membership having chosen to insure with the Club for 20 years or more. www.ttclub.com
Media Contact
Maria Udy
Portcare International
+44 7979 868539