Secured digital FBL discussions unite logistics supply chain worldwide
FIATA e-flash
18 November 2022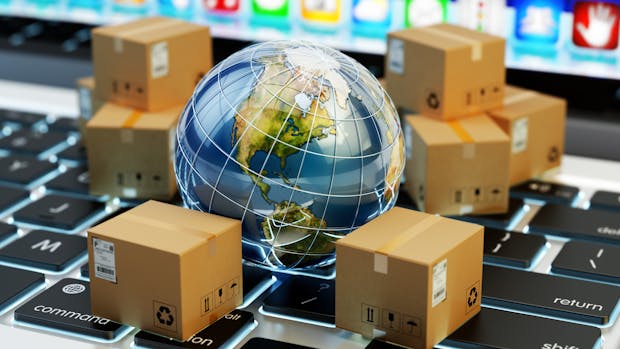 2023 YLP Award information sessions upcoming - Speakers revealed | Register now!
Are you interested in learning more about the 2023 Young Logistics Professionals Award, as a potential candidate, to inform your Association members or just to want to learn more ahead of the competition? Join us either next week or the following week for an information session. 

Two sessions have been planned to cater for different time zones/schedules. For information on these sessions, to discover the star guests who will be talking at the sessions, click here!
Who's speaking at the 2023 YLP Award Information Sessions?
TT Club's new white paper on Lithium batteries
Numerous frequently used items contain lithium batteries. Rechargeable lithium-ion batteries run your phone, laptop, tablet, and even camera, let alone daily freight moved from one place to another. Be it via air, rail, road or maritime transport, these batteries can catch fire if they are damaged, short-circuited, or overheated.

It is of utmost importance that logistics stakeholders familiarise themselves with the rules and regulations on dangerous goods while not underestimating the potentially catastrophic situations caused by battery failure. Against this backdrop, Insurers TT Club and UK P&I Club have teamed up with scientific consultants, Brookes Bell, and issued a whitepaper highlighting the continuing safety threat created by the transportation of lithium-ion batteries. The paper highlights some of the many difficulties and promotes awareness of the potentially disastrous circumstances brought on by a battery failure, even though there may only be a minor perceived danger.
This topic has been pursued by FIATA in the past, including during the dedicated MTI side session at the FIATA World Congress in Busan alongside IATA, TT Club and Dangerous Goods Management. FIATA highly recommends you consult the lithium batteries whitepaper and share it among your member to make our industry aware and safer!
FIATA presented digital FBL to UNECE Group of Experts on e-CMR
FIATA was invited to present the digital FIATA Bill of Lading at the United Nations Economic Commission for Europe (UNECE) Group of Experts on the operationalisation of e-CMR. The session took place in Geneva, Switzerland remotely, between 9 and 11 November 2022.

The UNECE Secretariat invited partner organisation to present their digitalisation initiatives on transport documents in order to inform the Group of Experts about current best practices. FIATA Advisory Body for Information Technology (ABIT) Chair, Mr Tej Contractor, gave a presentation on secured digital FIATA Bill of Lading: how it was developed, the hight-level architecture of the system; and responded to practical questions from the participants of the Group Experts and the UNECE Secretariat.   

This session was a valuable opportunity for all delegates to actively shape and facilitate the future of digitalisation of international transport documents, drawing on FIATA's digital and technical expertise. Alongside Mr Tej Contractor, FIATA is represented at this Group by Mr Mark Bromley, the Multimodal Transport Institute (MTI) Chair.
  
FIATA continues to pursue the shared objective of digitalisation of transport documents and cross-border paperless trade facilitation to ensure ease of doing business for the benefit of its members and all parties involved in international road transport. The next session of the Group of Experts is scheduled to take place on 25 to 27 January 2023. 
FIATA joins other key stakeholders in digital discussions in Dubai
FIATA took part in the DP World Global Freight Summit in Dubai 13-16 November, featuring in the panel session on 'What comes next? Realising tomorrow's supply chain innovations today', where FIATA presented on the digital FBL solution, and discussed how innovation can continue to bring tangible value for the future of trade. Other speakers joined the panel from BIA Global logistics, DP World, Emirates SkyCargo, and the Randall R. Kendrick Global Supply Chain Institute.

Stay up to date on all things digital and join the freight forwarding community to become digital for the growth of trade worldwide- click here for more information on the secured digital FBL. For more on becoming a digital freight forwarder, you can also contact FIATA at[email protected].
Agenda
Upcoming events:
25 November | 4th Extended Board Meeting 2022
8 December | WTO Agri-Business Conference | FIATA presence
18-21 March | FIATA HQ Meeting
22 March | 1stExtended Board Meeting 2023