New FWC Side Session announced, ICS-2 testing updates and more!
FIATA e-flash
25 August 2022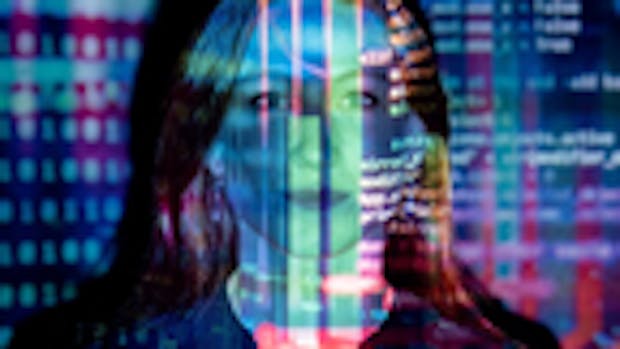 Three additional software providers join eFBL implementation 
FIATA is in the process of receiving additional support in the implementation of the paperless FIATA Bill of Lading (eFBL), as three more software providers line-up to join the growing list of providers through which members of National Associations can start to issue the eFBL. Easy Clear, MAEIL and Select Bilisim will soon join AKANEA, Cargowise, Cargo X, edox Online, InfoSys Tech, Nabu, Riege Software, Usyncro and Xinjeri to help FIATA National Association members on their digital journey.
The first seven National Associations now lead the way in the promotion of paperless FIATA Bills of Lading!

ACTC – Brazil,
ALOG – Chile,
BIFA – UK,
FFFAI – India,
GZS – Slovenia,
TLF – France, and
UTIKAD – Turkey

are the pioneers on this digital journey. FIATA will continue to update these records as more National Associations sign the Distribution Agreement in order to allow members to start issuing eFBLs. Your Association can be next!

National Association's will benefit hugely from issuing these eFBLs, which will compliment the current offer of existing Bill of Lading by:
Reducing their administrative tasks
Getting a new source of revenue - one third of the benefits made through each paperless FBL sold to your members will be shared
Answering the needs of your members - Your members have been eagerly waiting for an electronic version of the FBL
Gaining visibility and attracting new members 
Possibility to add the paperless FBL verification widget to your website and increase number of visits and visibility on other initiatives
Extensive communication will be done on early adopters
Members of these National Associations can:
Save time and money - Sending electronic documents within seconds and paying up to 3 times* less than with paper processing.
Optimise processes - Issue paperless FBLs directly from TMS and avoid double data entry.
Bring trust and security - Give the possibility to stakeholders to verify at any time: the validity of the eFBL, identity as well as the document content integrity.
Achieve sustainability goals - Embrace a green solution, help saving paper and unnecessary courier services.

For more information, members are asked to head to this specially designated website: FIATA eFBL

*According to DCSA study https://dcsa.org/wp-content/uploads/2020/05/20200519-DCSA-taking-on-eBL.pdf
FIATA World Congress just around the corner! New session announced!
MTI is pleased to announce the organisation of a special side session on Safety and Security from the Multimodal Lens on Monday, 12 September at 16:45-18:00 KST, for all FIATA members. High-level speakers have been invited to speak on this occasion including: 
Julio Bollain, Technical Director at DGM,
Niels Beuck, FIATA Advisory Body on Safety and Security Chair,
Mike Bromley, FIATA Multimodal Transport Institute Chair, 
Brendan Sullivan, Head of Cargo at IATA, and
Michael Yarwood, Managing Director for TT Club's Loss Prevention department.
This side event is another great reason to secure your spot at this hybrid event through the registration page of the Congress website!

FIATA delegates are requested to check emails from the hosting association KIFFA, who are sending out newsletters at increased frequency in the run-up to the Congress, with information of the COVID-19 situation in the Republic of Korea, travel updates, accommodation recommendations and more!

If you experience any issues with registration or your accommodation selection, please contact the 2022 FWC host team at: [email protected]. 
FIATA World Congress Programme
Register to SEEFF conference in Sofia, and join FIATA WGs Rail and Road in making progress!
FIATA is pleased to invite you to the Congress of the Coordination Committee of South-East European Associations of Freight Forwarders (SEEFF) conference and FIATA Working Group Rail and Road Meeting that will take place on 29-30 September in Sofia, Bulgaria. 
The SEEFF conference will focus on "Digitalization, Multimodality, Sustainability", dedicated to the 30th anniversary of the Bulgarian Association for Freight Forwarding, Transport and Logistics (NSBS), to discuss the current and crucial issues and trends in the field of transport, forwarding and logistics in the region. 
 
FIATA Working Group Rail and Working Group Road will meet on 30 September to engage with the participants from the region. The meeting will begin with a demo presentation on issuing and verifying the Paperless FIATA Bill of Lading (eFBL) by software provider Xinerji Technology, followed by two sessions: 
Opportunities of using the Paperless FIATA Bill of Lading for road and rail transport  
Recent developments in the rail and road industry and the regional overview 
This event is open for all FIATA members. 

FIATA looks forward to your registration and participation in this joint event that will allow cooperation and partnerships between FIATA members and key stakeholders in Eastern and Southern Europe! 
Should you have any additional questions, please contact us at [email protected] 
FIATA brings you updates on ICS-2!
FIATA has been observing developments on the implementation of ICS-2 closely in an effort to assist its members. ICS-2 is the European Union's advance cargo information system applicable from January 2023 to all economic operators moving goods to and from the EU. 

DG TAXUD announced that functional conformance testing will be made available on 1 September 2022 to the economic operators.

The test case document will take members through the detailed steps involved in the testing process.
DG TAXUD has also shared another document on test scenarios covering Air Cargo (general Carriers & house filers), express and postal consignments.
FIATA Members who are ready to begin their testing are kindly requested to get in touch with the HQ team at [email protected] as we will be best equipped to help you further by benefitting from your industry experience. Kindly share with the FIATA HQ team any queries and difficulties encountered in the process so that we can consult with experts and assist your efforts in seeking clarifications. 
WTO's gloomy forecast for merchandise trade this year
The World Trade Organization's latest Goods Trade Barometer issued on 23 August notes that growth in global goods trade in the second half of this year will be lower than the first quarter. Lockdowns in China and the conflict in Ukraine are amongst the biggest impactors for adversely impacted growth trends. However, container shipping remains the only exception to perform above 100.00, the base line value of the index. Increasing shipments through Chinese ports due to the easing of COVID‐19 restrictions drives this indicator, as per the WTO publication which can be accessed here. 
Agenda
Upcoming events: