Turkish and Syrian Association members share earthquake response testimonies
FIATA e-flash
24 February 2023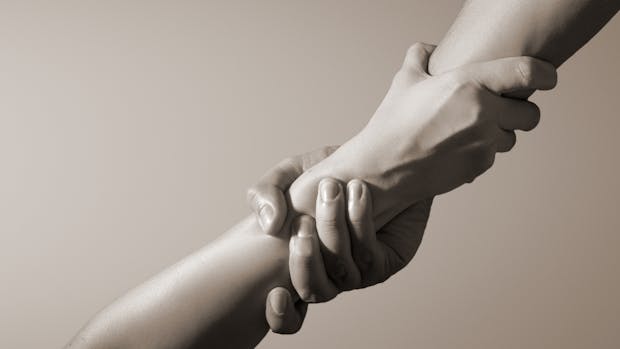 Turkish and Syrian FIATA Association members share earthquake support testimonies
FIATA, in solidarity with its affected Association Members, has launched an earthquake aftermath fund to support relief efforts of freight forwarders in these nations. The testimonies from each Association Member and response efforts can be read by clicking on the button below. 

If you would like to donate to the FIATA Earthquake Relief fund, which will support the three FIATA Association members on the ground with their relief services in the earthquake aftermath, you can join the FIATA family by donating on this link. Raised funds will be shared equally between the three FIATA Association Members:

Association of International Forwarding and Logistics Service Providers (Türkiye)

International Transporters' Association of Türkiye

Syrian International Freight Forwarding & Logistics Association
2023 FIATA HQ Meeting finer details revealed! 
From 18 to 21 March, members from all over the world will come together in Geneva. Not yet signed up? Here are a few aspects which you don't want to miss.
Unlock the potential of digital transformation in the transport documentation process and particularly how the multimodal digital FBL can revolutionise this;  
Get involved with the discussion on industry decarbonisation, with focus on green fuels, and with the participation of energy traders; 
Catch-up with the latest cybersecurity and special transport safety processes, with key emphasis on Unit Load Devices; 
Find concrete solutions to critical choke points in trade facilitation measures for seamless global trade flow;  
Discover the importance of standardisation and harmonisation of Advanced Cargo Information globally, as well as the benefits of data set standardisation in facilitating electronic data exchange;  
Gain the latest insights on new corridor shifts to optimise business operations and stay ahead of competition;  
Explore how FIATA is leading the field in the optimisation of AEO programmes for all freight forwarders; and  
Address global driver shortage challenges to facilitate more efficient multimodal transport solutions.  
Learn more about what FIATA has in store for its members by checking out the more detailed version of the programme available here. 
Registration for the FIATA HQ Meeting is open until 5 March 2023.  
FIATA focuses on rail matters with OTIF and CIT in Bern
Last week, FIATA was welcomed in Bern by the OTIF-Intergovernmental Organisation for International carriage by Rail Secretary General Wolfgang Küpper and Aleksandr Kuzmenko the Head of Legal, providing the opportunity for FIATA and OTIF to reinforce their cooperation on rail matters and discuss synergies in their respective work programmes.

The two organisations were joined by International Rail Transport Committee (CIT) representatives Erik Evtimov and Cesare Brand, and Dr Alexander von Ziegler (Schellenberg Wittmer), to discuss the work at UNCITRAL: United Nations Commission on International Trade Law towards an international legal instrument for negotiable multimodal transport documents.

This was an excellent occasion to consider issues on multimodal transport documentation from a multi-faceted rail perspective, noting the importance of developing a legal framework that can support current and future developments in transport corridors and trade patterns.
Dangerous Substance Trafficking brings FIATA together with UN board
Under the umbrella of the Advisory Body in Safety and Security (ABSS), FIATA actively participated in the Stakeholder Consultation on Voluntary Cooperation between Governments and Freight Forwarders Services for the Prevention of Dangerous Substance Trafficking organised by the UN-International Narcotics Control Board (INCB) from 21 to 23 February 2023.

The objective of this consultation was to bring together both regulatory authorities and industry stakeholders to share updated knowledge and promote voluntary cooperation amongst them. FIATA presented the role of the freight forwarders and encouraged further cooperation and co-regulations with law enforcement authorities to prevent trafficking of illicit dangerous substances in the supply chain.

The event was a great avenue for FIATA to promote the training that it provides, but also to seek interesting partnerships with third party logistic services and law enforcement authorities. FIATA also actively participated in the drafting of the recommendations that will be shared by INCB.