What to retain from the FWC2022, FIATA at IPPC, overview of UNCTAD-GATF Trade Facilitation event, and OSRA 2022 implementation!
FIATA e-flash
23 September 2022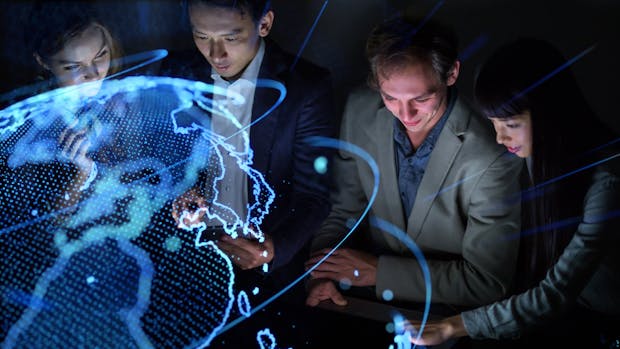 Updates from the 2022 FIATA World Congress, Busan!
The 2022 FIATA World Congress was exceptionally received by all involved, local and public media alike, with a considerable effort on the side of the Korean International Freight Forwarding Association (KIFFA), and detailed coverage of the event by national news channel KNN. FIATA members can expect an overview of the discussions next week, as well as in the upcoming FIATA Review, where photos will be shared widely. In the meantime, in case you missed them, please read the official FIATA World Congress and 2022 Young Logistics Professional (YLP) Awards Press Releases. 

The Republic of Korea is an important gateway to the Asia-Pacific region especially as KIFFA is the largest distributor of FIATA documents. With its advanced technology, Korea can lead the efforts in using the eFBL and driving the change management required to go paperless. 

This autumn, the FIATA Presidency deliberated on strategies to lead beyond the FIATA Reset Programme. They revisited the FIATA mission in light of their new vision for the organisation, which reads, ''Logistics without borders for a digital and sustainable world.'' Newly discussed values: Excellence​, Innovation​, Collaboration​, Inclusion ​and Responsibility​, were also introduced. This will be subject to further discussion by the Extended Board at the November meeting. Further to this exercise, the Presidency also undertook extensive work with regard to work priorities. 
FIATA represents CIG in the IPPC workshop in London
Earlier this week, the FIATA Director General had the honour to present the work of the Cargo Integrity Group  on the Cargo Transport Unit (CTU) quick guide and Container packing checklist at the International Plant Protection Convention (IPPC) workshop in London.

This component of safety is a collaborative and collective critical effort by diverse actors of the supply chain to enhance awareness and provide simple, practical guidance on do's and don't(s) of packing as a way to promote safety by mitigating visible pest contamination. To increase accessibility, the possibility of a CTU Code mobile app is being explored.

TT Club's analysis shows that 66% of incidents related to cargo damage are caused or exacerbated by poor packing practices which cost the industry to the tune of 6 billion USD. Given its impact and that the CTU Code and checklist are guidelines, questions were raised by participants on how to enforce this.

FIATA notes it is in the best interest of forwarders to check and document evidence of container quality at both pick up and drop off as it saves the effort of returning unsuitable containers and paying inflated cleaning charges to container depot operators. FIATA's best practices on container quality can be accessed here. Stay tuned for more information and reach out to us with your input and experience on the ground.
Forwarders represented in UNCTAD-GATF Trade Facilitation Innovation Days
'There can be no trade facilitation without transport facilitation and change management' was the most important takeaway from the TFID event powered by DHL and curated by UNCTAD and the Global Alliance on Trade Facilitation (GATF) who led the discussion. The session hosted around 900 registered participants, many of whom worked in supply chain and logistics or customs authorities around the world.  International organisations from Switzerland also made their presence felt forming at least 25% of the participants. 

Spread over two days, it touched upon 7 key themes, the first, Turbocharging Trade Technology mainly focused on the importance of transport data, its sharing and the tools and technologies being developed to understand and leverage its value. Maersk, a discussion leader, noted how it is exploring new ways to use the available data. Data sharing and platform interoperability were raised in a subsequent panel as the weakest link in the supply chain. In this context, panellists recommended that businesses build their digital identity as a part of a trusted network. This is already a priority of FIATA's in its digital strategy.

Special Trade Regimes session focused on transit, trans-shipment, warehousing, free zones, and temporary admissions. Panellists noted that most SMEs and companies did not have access to such information to avail its benefits. FIATA highlighted that most of its members are highly competent at such work. Participants from Latin America encouraged FIATA to advertise its Members services targeted at SMEs and regulatory schemes supporting them in the region. 

Trade Facilitation for the Planet focused on the circular economy to deal with mismanaged waste and illegal trade flows. It noted the need for better implementation of the Basel Convention. Carbon neutrality was also touched upon. 

The Mitigating Risks panel focused on cybersecurity risks, especially at ports. FIATA's best practices on cybersecurity can be found here and it will be updated to keep up with future trends. 

The eCommerce unbound session brought together SMEs, eCommerce platforms and express delivery companies. One of the speakers noted the importance of conveying ground realities to regulators stating that ''regulators don't understand that small businesses are struggling to just keep things running, there is no time for it, we will not read policies!'' FIATA remains at your disposal to translate relevant policies in simple terms. Other important themes discussed were that customs authorities need to change the way they respond to eCommerce packages and the management and cost of processing returned shipments. 

The event ended with a panel measuring success and noting ways to improve implementation of the WTO Trade Facilitation Agreement. FIATA HQ hopes to take this forward and involve some of these experts in our work and to interact with FIATA Members in future!
Technical aspects of OSRA, 2022 implementation
S & P Global Market Intelligence hosted a panel earlier this week dealing with ''OSRA 2022: What Will Change on Detention and Demurrage?''. Things will be different for newly empowered shippers going forward when it comes to detention and demurrage billing. Policymakers heard the complaints made over a decade, and unique circumstances allowed this to reflect in American law.

Key takeaways were that the devil lies in the details, and one could broadly expect the FMC to be guided by the fairness principle while establishing precedent in the future. The session received very detailed specific questions about how to determine the date of container availability, as required by the invoice; how to bring a charge complaint, what does the claimant have to prove?; in situations of impossibility, like chassis shortage, does the D & D clock stop?; does the FMC have authority to deal with charges stemming from congestions on rail ramps?; what happens if the terminal cannot receive loaded containers as per the receiving date communicated?

Practitioners addressing questions noted the reality of charges paid under protest to secure release of goods with remedies sought later. The FMC has been prioritising such cases. Charge complaints before the FMC are expected to yield quicker and more cost-effective results compared to conventional litigation. With respect to remedies, the FMC may not have the authority to award damages for additional or consequential and missed opportunity claims. Courts of equity can do this, the FMC can only award reparations.
One of the questions to look out for is whether OSRA provisions on D & D apply at railheads? FMC Chairman Daniel Maffei commented at the New York-New Jersey Port Industry Day that he believes his agency's authority extends to inland railheads on bills of lading. Given the multimodal nature of the supply chain, the FMC is working in close cooperation with the Surface Transport Board for hinterland issues.

On a tangential note, the window for comments on the FMC's rulemaking with respect to ''Unreasonable Refusal to Deal or Negotiate with Respect to Vessel Space'' is open until 21 October 2022. Kindly email [email protected] to offer your input to our response. 
The World Bank wants to hear from FIATA's members as a part of the LPI 2022
The World Bank's LPI benchmarks logistics performance in around 160 countries. The next edition will be published in late 2022. FIATA is the World Bank's most important partner in the LPI survey, and it is thanks to the participation of FIATA's members that the LPI can be published.
 
If you are a member of the freight forwarding community, we cordially invite you to take the survey at http://lpisurvey2022.worldbank.org?comp=FI2
 
The LPI is the voice of logistics professionals: It is partly based on a survey among international freight forwarders who share their experience in moving goods and organizing international supply chains for their customers. This is a unique opportunity to "vote" and ultimately influence the environment that you, as professionals, operate in.
 
Please participate. It is very important to us to have your views! All responses are kept confidential and anonymous.
 
Completing the survey should only take 10 minutes. Find more information at lpi.worldbank.org. Questions? Email us at [email protected]


Agenda
Upcoming events: