YLP Award Launch, FIATA email domain transition complete, and maritime updates!
FIATA e-flash
27 October 2022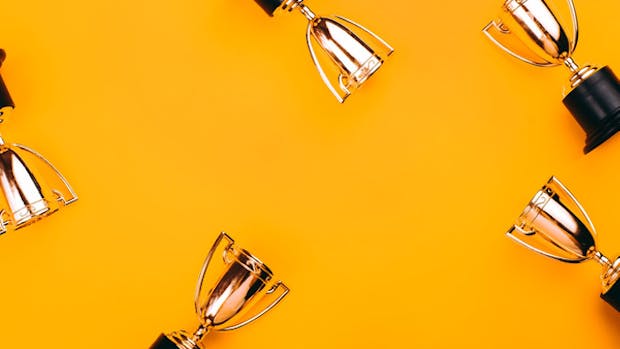 2023 Young Logistics Professional Award Competition Launch!
The 2023 Young Logistics Professional Award has officially been launched! Follow this link for more information on how to nominate your best candidates for the award! Information sessions will follow for all interested candidates or their Associations, and FIATA and TT Club look forward to receiving nominations from all parts of the world! 

After a spectacular year of candidates in 2022, with Global Winner Karina Daniela Pérez Pérez announced recently at the 2022 FIATA World Congress (see Press Release here), we look forward to varied and interesting dissertations to showcase the importance of the freight forwarding sector. Our young professionals are the face of the future, and FIATA strives to present this dynamic sector to all with modern and energetic project ideas!
FIATA email domain transition period ends - update your records!
One year ago, on 28 September 2021, FIATA released a communication to inform members that the '@fiata.com' email domain name would be dissolved in a years' time. We are pleased to inform you that over one year on, we have now reached the end stage of the transition to the '@fiata.org' domain. Kindly ensure that communications to the FIATA Headquarters are from now on sent only to [email protected]. Please note that, in accordance with FIATA's previous communications, the '@fiata.com' domain name is no longer supported by FIATA, and FIATA is not responsible for receiving forthcoming emails sent to its previous '@fiata.com' email address. We will no longer guarantee the monitoring of the '@fiata.com' domain emails. FIATA kindly reminds you to immediately update your records accordingly if you have not yet done so.
A glimpse of tomorrow: Maritime Single Windows
Maritime Single Window for data exchange is set to become mandatory for IMO Members to implement at their ports around the world from 1 January 2024. This is a significant boost to harmonisation of data models and interoperability; two issues FIATA has been advocating for in the context of the eFBL. IMO, UNECE and BIMCO have been active in the development of this streamlined, data-driven process.
 
In a recent webinar on the topic, held on 24 October, they outlined the importance of timely data about ship arrivals, stays and departures. This information will be valuable for forwarders to move efficiently, limit supply chain bottlenecks at ports and save on detention and demurrage fees stemming from limited synchronisation today. Advance filing of documents including dangerous goods manifests, cargo declarations, electronic cargo and security-related information will be included. This relates to FIATA's ongoing work in the context of the upcoming EU-ICS2 Release 2. FIATA encourages its members to stay tuned as it will ensure forwarders are well-guided in adapting to this evolution and can contribute to the design and user experience through their expertise. FIATA will continue to represent the forwarding community at an upcoming IMO symposium relating to the establishment of maritime single windows in January 2023. More to come!
Modal Shifts: Possible changes in the Combined Transport Directive
On 25 October, FIATA attended a stakeholder expert meeting on the 'Impact Assessment of Policy Alternatives' examining the possible revision of the EU Combined Transport Directive (CTD). The objective of the revision is to incentivise a modal shift of freight carried by road today to rail and inland waterways, to facilitate the reduction of greenhouse gas emissions in line with the EU's target of reducing emissions from transport by 90% in 2050.
 
The Commission noted the need for clear and harmonised data obligations covering end-to-end transport. It was noted that there is a lack of market monitoring and empirical basis for support when it came to inland transport. Support was being considered for inland waterways (<200-300 km), short sea shipping (<1000-1200 km), rail (<800-1000 km) and road transport operators who had difficulty in being cost competitive. Participants noted the timeliness of the discussion and considered that multimodality was not an end goal in itself, but an option to reduce the negative externalities of transport. Energy availability, prices and emissions would be the underlying factors that would determine optimum mode combinations. FIATA will continue to monitor developments to be addressed as part of its work within its Multimodal Transport Institute (MTI) to facilitate transport shifts.
World Bank calls for FIATA members to join LPI Survey 2022
The next edition of the World Bank's Logistics Performance Index (LPI) benchmarks logistics performance in around 160 countries. The document is to be published later in 2022. FIATA is the World Bank's most important partner in the LPI survey, and it is thanks to the participation of FIATA's members that the LPI can be published.
 
The World Bank invites you to take the survey now! The LPI provides the voice of logistics professionals: It is partly based on a survey among international freight forwarders who share their experience in moving goods and organizing international supply chains for their customers. This is a unique opportunity to "vote" and ultimately influence the environment that you, as professionals, operate in.
 
Please participate. It is very important to us to have your views! All responses are kept confidential and anonymous.
 
Completing the survey should only take 10 minutes. Find more information at lpi.worldbank.org. Questions? Email us at [email protected]
Agenda
Upcoming events:
7 November | FIATA High Level Maritime Dialogue | Build back better: Shock resistant supply chains
15 November | FIATA Digital Lab | Sign-up link and information
8 December | WTO Agri-Business Conference | FIATA presence
18-21 March | FIATA HQ Meeting
22 March | Extended Board Meeting