Events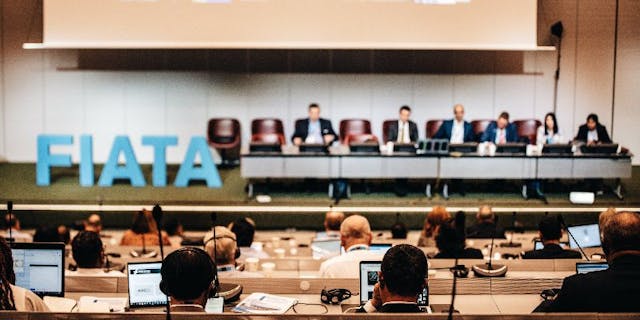 Events are an essential part of the work carried out by the organisation. They provide opportunities to share insights and knowledge in a focused forum, and to listen to the challenges and trending topics that the freight forwarding industry is facing. Through these events, FIATA can tap on its deep and varied resources to create and set directions for innovative solutions that build value for the sector. 
FIATA organises the following events:
the FIATA World Congress (FWC), considered as the highlight of the year, gathers the global community around topics that are key to the industry 
the FIATA HQ Meeting, held once a year, is where members review projects and opportunities to help the organisation grow 
other ad-hoc events with partners
internal meetings of Institutes, Advisory Bodies, Working groups, and Regions, which take place throughout the year, including during the FWC and the FIATA HQ Meeting, to discuss critical projects developments
Events also are an ideal opportunity for service providers to build relationships with freight forwarders and raise awareness of their brand and products to the logistics and supply chain industry. Events are designed to facilitate conversation and interaction between key industry stakeholders and FIATA delegates.
Sponsorship of events or Partnerships are organised by FIATA and can help businesses effectively promote their brand and services to an engaged and focused audience. For more information about these opportunities, please contact the events team at [email protected].