FIATA HQ Meeting
The 2024 edition of the Geneva-hosted FIATA HQ Meeting will take place from 22-26 April 2024. More information will follow shortly.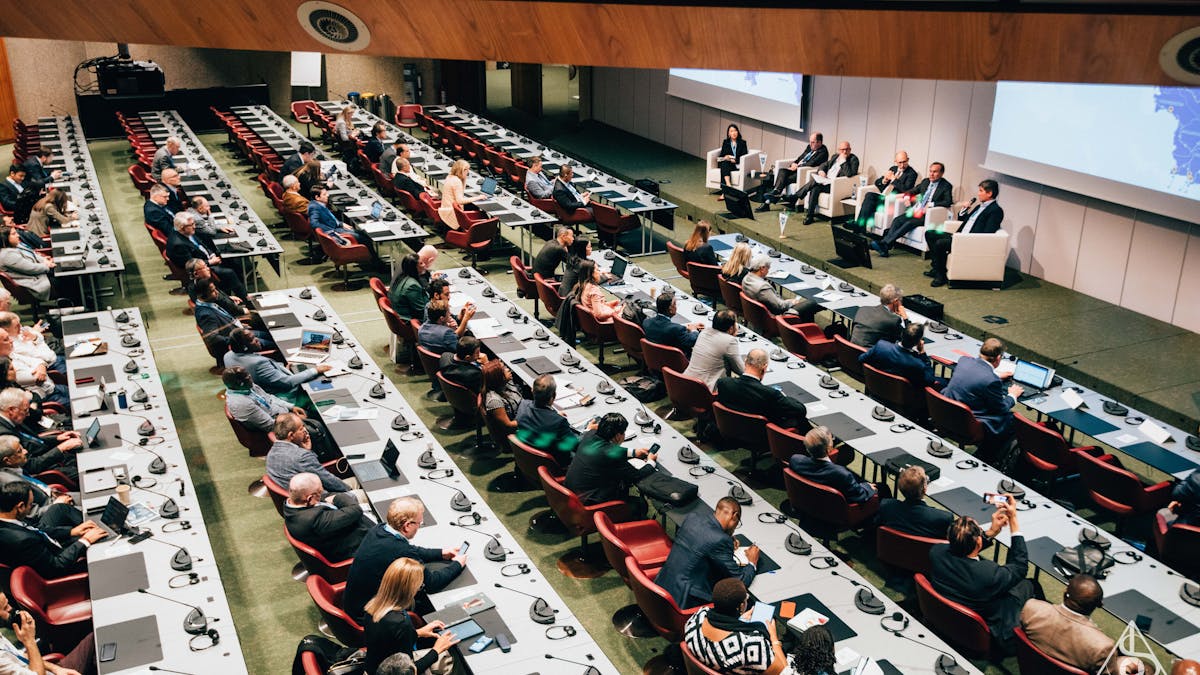 The FIATA Headquarters Meeting is hosted annually in Geneva, the home of the FIATA HQ, and gathers together its Association Members for internal Advisory Body and Institute meetings, which take place in a 'Workshop' style format, to enable discussion and exchange, possibilities for open floors and questions, and incorporating industry experts to answer specific industry queries. The challenges and subsequent opportunities of the current times are explored, with numerous excellent opportunities for networking and sharing.
FIATA ​welcomed ​its members ​to the ​2023 ​HQ Meeting titled 'Navigating Uncertainty' from 18-21 March ​2023 ​at the CICG - The International Conference Centre Geneva.
For further event coverage, please see below, our LinkedIn page, and stay tuned for more, including photos!
FIATA members meet in person at least twice a year at the FIATA HQ Meeting in Geneva, and the FIATA World Congress in the winning bid host Association territory.
Should you have any questions regarding this event, please reach out to the FIATA Events team at [email protected].